Wealthiest Angelenos: 31. GEOFFREY PALMER
Monday, August 28, 2017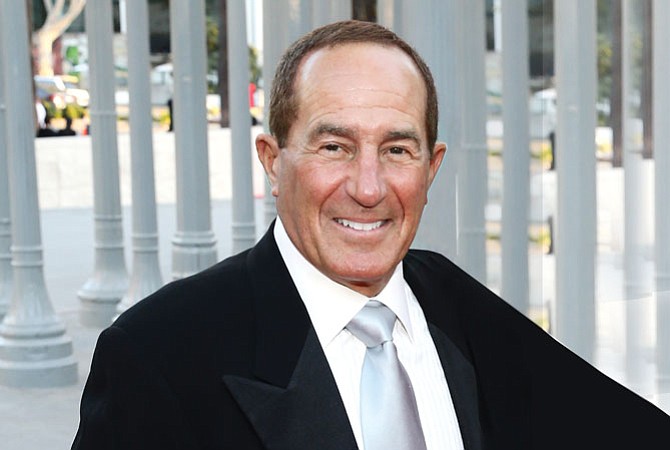 31. GEOFFREY PALMER
THE MONEY: The Beverly Hills-based developer has built more than 10,000 multifamily units in Los Angeles County, including more than 3,000 downtown. He also owns more than 4,500 units in the Santa Clarita Valley, which were built decades ago. Palmer recently completed the $330 million Lorenzo complex near USC; the property is home to more than 3,000 students.
THE BUZZ: Palmer continues to develop multifamily properties, many with an Italian theme. Broadway Palace is under construction downtown, part of 4,000 units in planning or under development. He was a major Republican donor during the 2016 presidential campaign, giving a reported $2 million to a PAC associated with Donald Trump. Palmer trained as a lawyer at Pepperdine University, graduating in 1975, before pursuing a career in real estate. He and his wife, Anne, live in a $21 million Beverly Hills mansion, and also reportedly own properties in Malibu; St. Tropez, France; and Aspen, Colo. The couple collects 18th century French furniture and decorative arts, including royal furniture once owned by Marie Antoinette. Palmer is an avid polo player and sits on the Los Angeles County Museum of Arts' board.
NET WORTH: $2.13 billion
LAST YEAR: Not on list
AGE: 67
RESIDENCE: Beverly Hills
SOURCE OF WEALTH: Real Estate
Return to Wealthiest Angelenos index page
For reprint and licensing requests for this article, CLICK HERE.