Puma Back Up on FDA OK
BIOTECH: Cancer drug firm achieves new shelf life.
Friday, August 25, 2017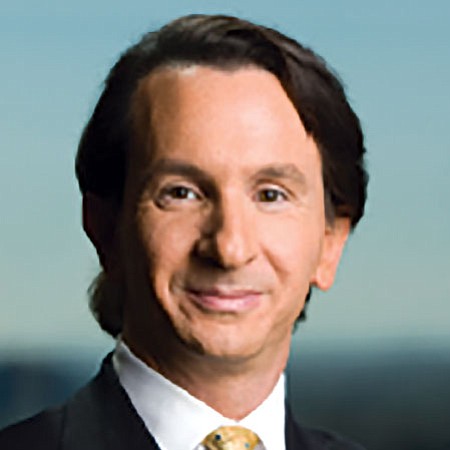 It's taken years of clinical trials, hundreds of millions in annual losses and a roller-coaster market ride toward federal approval.
Now Nerlynx, a new breast cancer drug developed by Puma Biotechnology Inc. of West Los Angeles, has hit pharmacy shelves.
"I'm excited," said Alan H. Auerbach, Puma's founder and chief executive. "For every 100 drugs that people bring in for human testing, you're lucky if one of those goes to market. The production is already being done. It's stacked on pharmacy shelves. It's now available."
The U.S. Food and Drug Administration flipped a green light July 17 for Puma's single product, also known as neratinib. The once-a-day pill is used to treat certain types of breast cancer after surgery and works by slowing or halting the growth of cancer cells.
The FDA approval was a win for Puma, but also for the greater L.A. biotech community. The region's biotech industry lags behind hubs in San Diego and San Francisco despite L.A. area's size and wealth of world-class research institutions such as USC, UCLA and Caltech.
Puma's ability to develop and market its new cancer drug could help move the region's biotech industry forward, industry insiders said.
"Bringing that drug to market in such a short period of time is impressive, and good for Los Angeles," said Ahmed A. Enany, chief executive of Southern California Biomedical Council. "We need success stories like this to show the way for emerging companies to bring their product to market."
Puma estimates that roughly 36,000 women in the United States with early stage breast cancer qualify for its Nerlynx drug. Clinical trials indicated that it cut the risk of disease recurrence or death by 34 percent. Nerlynx's downside is frequent or severe diarrhea for a couple of days in its first month of use.
Analysts said the drug – which goes for around $1,800 for 30 pills – could be a boon for Puma. Boston-based investment bank Leerink Partners projects $215 million in 2018 sales with peak sales at $1.3 billion a year. It could generate an additional $350 million in annual sales in Europe if approved by regulators there.
The company's stock closed Wednesday at $82.55 on Nasdaq, up 162 percent in 2017. That's shy of Puma's 12-month trailing high of $97.60 on July 28, but almost triple the stock's $29 closing price May 8. The company's market cap is approximately $3 billion.
Puma reported this month a second-quarter loss of $77.8 million, or $2.10 a share. Its yearly loss through the end of June equaled $150.7 million. Combined net losses for 2015 and 2016 amounted to an additional $515 million.
The company, which acquired naratinib from Pfizer Inc. for up to $188 million in licensing fees plus market royalties, is manufacturing its drug through an unnamed third-party contractor.
Path to profit
Nine-digit losses are only a small part of Puma's rocky road to market.
Aauerbach, a biopharma veteran, founded the company in 2010 with the goal of shepherding Pfizer's difficult-to-develop breast cancer drug.
Investors were bullish from the gate, given his proven track record – Auerbach sold Cougar Biotechnology to Johnson & Johnson for $1 billion in 2009 – and committed $55 million in private financing to Puma. Participants in the first round included Adage Capital Management, Brookside Capital, Tekla Life Science Investors and T. Rowe Price Group Inc.
The early stage company in 2011 added another $5 million in funding, selling roughly 1.3 million shares of common stock at $3.75 a share. Less than a year later, Puma went public, selling 8.6 million shares at $16 apiece in a $138 million initial offering.
By 2014, however, many investors soured on Puma's prospects – first because of disappointing midrange clinical data, and then after another breast cancer drug being developed in Britain saw below-par trial results.
Phase III clinical trials of naratinib proved successful, however, and Puma shares soared to $233. That briefly made Auerbach, the company's largest shareholder, a billionaire, clocking in at No. 47 on the Business Journal's 2015 list of Wealthiest Angelenos with an estimated $1.2 billion.
The company's stock slid in the second half of 2015, however, and languished in 2016 with concerns this spring about another test as well as the loss of a key executive. But its fortunes changed again this summer with FDA approval of its oral breast cancer drug.
Auerbach said Puma is back on the path to profitability.
"Now that we have a drug that's approved, it puts us in a really good position," he said. "We're now a revenue-generating company, with revenues generating growth. That now puts us in a position of profitability."
With the manufacturing underway, the final piece of the success story is delivering sales and getting the drug to patients, Auerbach said.
"The key for us is one, to deliver sales, and two, to help cancer patients," he said. "With the drug now on the market, the key is to get the drug to the patients who need it."
For reprint and licensing requests for this article, CLICK HERE.