D.C. Politics Paying Off for Benefits Consultants
ADVISORY: 2017 job levels dip but Obamacare battle stoking demand for services.
Friday, August 25, 2017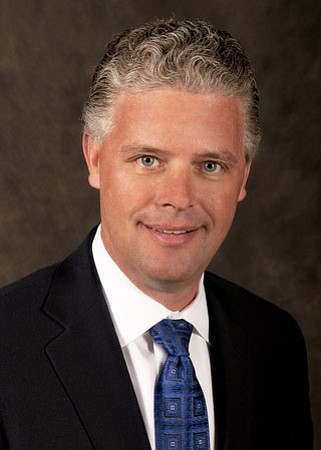 The number of people working as employee benefits consultants in Los Angeles County decreased slightly this year among the 25 companies with the largest local presence, but uncertainty about government policy has kept the industry busy.
Consultants have had to stay ready to keep clients up to date as Republicans in Washington, D.C., maintain pursuit of significant changes in health care.
"I am very mindful that my business, as any benefit business, is subject to the stroke of a pen and fundamental changes, so that's always very important for us to be aware of and be cognizant of and plan for," said Nick Stonnington, chief executive at Woodland Hills' QBI, which ranked No. 7 on the Business Journal's list of benefits consultants as ranked by number employees in the county.
The cumulative number of workers in benefits services on the list fell to 1,145 from 1,165 last year, a dip of 1.7 percent. Employee benefits consultants offer services including benefits administration and human resources consulting to corporations, executives and other clients.
A total of 10 companies reported increases in staffers in business services, nine posted declines, four were flat and four were new entries.
New York-based Mercer repeated as No. 1, with 220 employees in its downtown office. London-based Willis Tower Watson followed, with 143 people working at its L.A. outpost, also downtown.
Torrance-based Keenan & Associates was No. 3, with a total of 124 benefits consultants working in the county.
John Scatterday, employee benefits leader for Keenan, said the company's growth was largely attributable to its third-party administration platform and health care services.
The firm, one of the few on the list with headquarters in the county, advises a broad range of California-based entities, including the city of Los Angeles.
Rounding out the top five were Kansas City, Mo.-based Lockton Benefit Group and Chicago's Wells Fargo Insurance USA Inc. with 96 and 89 employees, respectively.
Challenging norm
In a widening of their traditional services, benefits consultants also have expanded their roles in tracking potential changes to health care and other legislation on behalf of clients.
A study commissioned by No. 8 insurance brokerage Hub International Insurance Services Inc. says that Affordable Care Act compliance is among one of the top concerns of HR and finance executives.
Scatterday said Keenan is constantly training employees on the latest laws relative to health care to prevent being caught off-guard.
Michael Kramer, Hub's compliance analyst for employee benefits, said his company emails clients nearly twice a week detailing the latest on health care repeal efforts and how those moves might impact them.
For instance, should the Republican-backed American Health Care Act become law, employers who do not offer insurance to full-time workers would no longer be fined.
"We do have some employers that offer benefits that they weren't providing prior to the ACA, so certainly I can anticipate they may decide to use the approach they used previously to see who qualifies," said Debra Davis, area vice president at No. 6's Arthur J. Gallagher & Co., headquartered in Rolling Meadows, Ill.
Analysts don't anticipate big changes for larger companies, though, and that means benefits consultants will likely remain in demand.
"Even if companies didn't legally have to offer health care plans, I would expect that the majority of employers who would consider using a benefit consultant would still want to offer, and that's just because that's what top employees will expect," said Ian Larkin, assistant professor of strategy at UCLA's Anderson School of Management.
Newcomers
Some companies are expanding their county presence.
Four of them – Integrated Benefits Consultants Inc., PCH Benefits, LBW Insurance and Financial Services and Prudential Financial – joined the Business Journal list this year.
In 2008, Newark, N.J-based Prudential acquired MullinTBG of El Segundo, which ranked No. 9 last year. But it wasn't until this year that the two companies finally merged operations under the Prudential name, pushing MullinTBG off the list.
List veteran Pacific Federal, based in Glendale, was acquired in February by Tampa, Fla.-based administrative services firm Zenith American Holdings Inc. Its total number employee consultants in the county decreased to nine, putting the firm at No. 21.
James Garrison, president of Pacific Federal, said he anticipates that number to continue to decline locally, while the company expands in other markets across the country.
For reprint and licensing requests for this article, CLICK HERE.