Brokerage Unions Unlikely to Faze L.A. Market
Larger entities scooping up smaller operators a natural part of cycle, analysts say.
Friday, August 25, 2017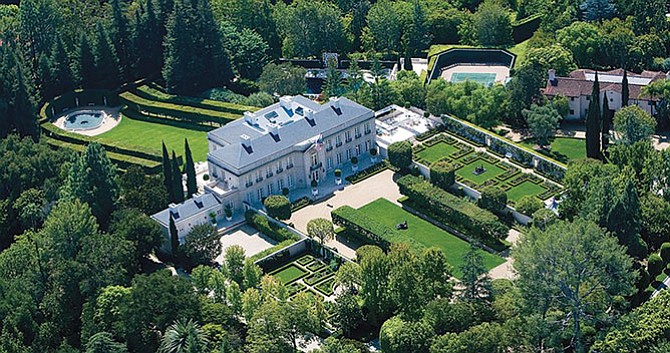 The mergers of two local brokerages with national real estate companies announced this month will bring little to no change to the industry, analysts said.
"Mergers of physical brokerage firms will sort of be a blip and really have no discernable impact," said Eric Sussman, adjunct professor of accounting at UCLA's Anderson School of Management. "It's just too fragmented of a business."
Low barrier to entry means that independent brokerages are regularly being created then later acquired, Sussman said, while new startups move to take their place.
That was the case in the recently announced acquisitions of Beverly Hills brokerages Partners Trust and Teles Properties, which both were founded by veteran real estate executives.
Partners Trust is merging with San Francisco-based Pacific Union International Inc., while Teles is being acquired by New York-based Douglas Elliman. Financial terms of both deals were not disclosed.
"Los Angeles remains our focus," Partners Trust executive Nick Segal said. "Our merger with Pacific Union brings together best-in-class operations and technologies and immediately strengthens our position as the dominant independent force in Los Angeles – all while maintaining the nimbleness of a neighborhood-focused brokerage."
Such deals occur when companies want to increase their market share, achieve economies of scale or access markets they didn't have access to geographically, Sussman said.
In a study by the National Association of Realtors, 88 percent of firms surveyed said the number of mergers and acquisitions they were involved with remained the same in the 2004 to 2009 period and in 2010 to 2015.
Adam Rosenfeld, founding principal at Beverly Grove luxury residential real estate firm Mercer Vine, believes clients won't notice a difference either.
"Luxury buyers and sellers in Los Angeles expect personalized service and an ability to work successfully with brokers from other agencies," Rosenfeld said in an e-mail. "So while these mergers are important to the merging companies' bottom lines, they won't change the way we do business or the experience our customers expect."
Partners Trust was No. 11 on the Business Journal's list of top residential brokerage firms this year, as ranked by 2016 sales volume in Los Angeles County, with $2.47 billion. The roughly $5 billion in combined county sales of Partners Trust and Pacific Union, now both operating under the Pacific Union umbrella, would put the merged entity in competition for the No. 2 spot on the list against Beverly Hills' Rodeo Realty Inc.
Teles ranked No. 13 with $1.8 billion in local sales in 2016, while Douglas Elliman ranked No. 31 with $700 million. Douglas Elliman said the sale will expand its California presence to 21 offices and 630 sales associates.
Prev Next
For reprint and licensing requests for this article, CLICK HERE.