Wealthiest Angelenos: 8. STEVEN UDVAR-HAZY
Thursday, August 24, 2017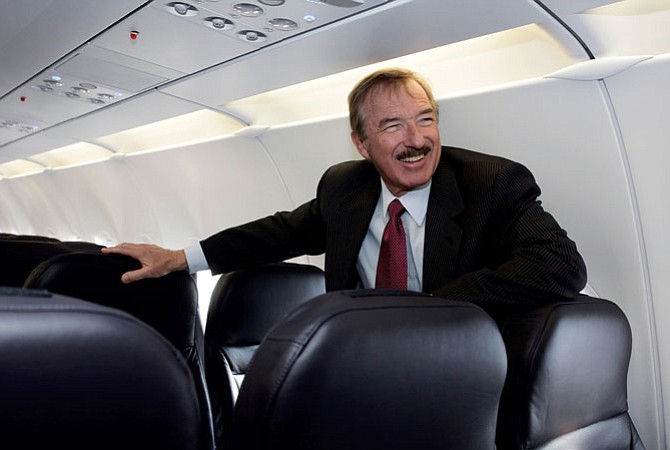 8. STEVEN UDVAR-HAZY
THE MONEY: Shares of Air Lease Corp. were up 25 percent over the last year. Udvar-Hazy is the company's third-largest shareholder, holding a nearly 7 percent stake. Air Lease owns a fleet of 237 planes, a number that is expected to increase to 600 by 2023. He upped his stake in SkyWest Inc. to more than 47,000 shares, which have increased in value by about 73 percent. He made the bulk of his wealth by selling International Lease Finance Corp. to AIG in 1990.
THE BUZZ: Udvar-Hazy transitioned to executive chairman of Air Lease in July from his role as chief executive, a position he held since the company's founding in 2010. Its 2016 revenue was up 16 percent over the previous year to $1.4 billion as passenger traffic continues to grow. Air Lease has derived more than 95 percent of its revenue from non-U.S. airlines in the last four years. The company anticipates most of its future revenue to come from foreign customers. A lifelong aviation enthusiast, Udvar-Hazy has flown jets for more than 30 years.
NET WORTH: $5.11 billion (+8.7%)
LAST YEAR: $4.7 billion
AGE: 71
RESIDENCE: Beverly Hills
SOURCE OF WEALTH: Aircraft leasing
Return to Wealthiest Angelenos index page
For reprint and licensing requests for this article, CLICK HERE.