Wealthiest Angelenos: 11. EDWARD ROSKI JR.
Thursday, August 24, 2017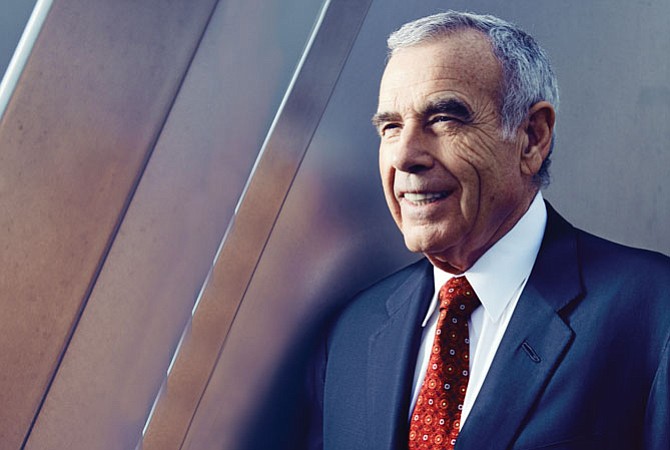 11. EDWARD ROSKI JR.
THE MONEY: The chairman and chief executive of Majestic Realty saw his net worth rise due to the value of his industrial real estate holdings. Roski is a minority owner of the Los Angeles Lakers and Kings, and the Staples Center.
THE BUZZ: Roski in October pulled out of plans to help build a $1 billion stadium aimed at attracting the National Football League to Las Vegas, several months before the Oakland Raiders committed to the move. Roski's City of Industry stadium plan, always a long shot, fell apart last year when the NFL allowed Stan Kroenke to move the Rams to Inglewood. Majestic is keeping busy with its bread and butter, industrial development. It owns more than 83 million square feet of real estate nationwide, which is mostly Southern California industrial property. The company's latest projects include 295,500 square feet in Las Vegas; 2.8 million square feet at the Port of Brownsville, Texas; 2 million square feet for Wal-Mart in Davenport, Fla.; and 834,580 square feet in Aurora, Colo. Raised in Westchester, Roski joined the family real estate business in 1966 after a tour of duty with the Marine Corps in Vietnam. He bought into the L.A. Kings in 1995 and the Lakers in '98. The Congressional Medal of Honor Society will present him with the Circle of Honor Award, its highest honor, in October.
NET WORTH: $4.6 billion (+6.2%)
LAST YEAR: $4.33 billion
AGE: 78
RESIDENCE: Toluca Lake
SOURCE OF WEALTH: Real estate
Return to Wealthiest Angelenos index page
For reprint and licensing requests for this article, CLICK HERE.