Is Snap the New Myspace?
INTERNET: Facebook has Silicon Beach star in sights.
Friday, August 18, 2017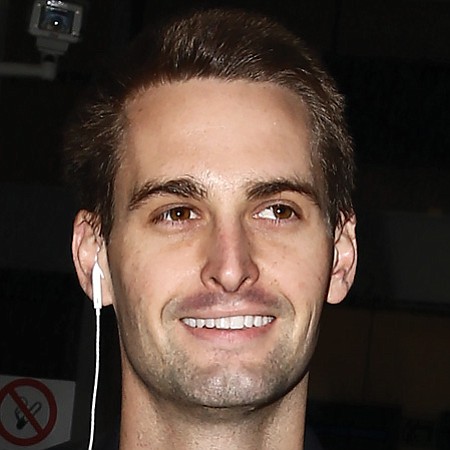 Less than 10 years since Facebook surpassed Myspace as the most visited social network on the planet, Menlo Park behemoth Facebook Inc. has another L.A.-area internet darling in its sights: Snap Inc.
But this battle has Snap as the upstart and Facebook in the role of industry stalwart.
The share price of the Venice-based parent of Snapchat hit an all-time low of $11.28 on Aug. 14 a few days after it reported lackluster growth in revenue and daily active users in the second quarter, ended June 30. Wall Street investors were disappointed the app's daily active users grew only 4.3 percent to 173 million in the period.
That pace was far slower than Facebook's Instagram Stories. The clone of a Snapchat feature launched 12 months ago and reported more than 250 million daily active users as of Aug. 2.
The speed at which Instagram passed Snapchat over the past year reminds many of the way in which the social network titan quickly put Myspace in its rearview mirror, and the situation has some wondering what lessons – if any – Snap can learn from a tech predecessor.
Beverly Hills-based Myspace operated the most visited social network in the United States from 2005 to 2008, peaking at 76 million monthly unique visitors. But that popularity proved fleeting. The site's traffic numbers fell behind upstart Facebook in 2009 and never recovered.
Snap, headed by co-founder and Chief Executive Evan Spiegel, is by no means finished. The company has about $2.8 billion in cash and liquid assets, according to an Aug. 11 filing with the Securities and Exchange Commission. Snapchat users under the age of 25 are active in the app for an average of 40 minutes a day, which is 10 minutes more than Instagram draws.
Nonetheless, former Myspace executives urged Snap to quickly distinguish itself from Instagram in order to avoid getting sucked into direct competition.
"Facebook is a company that executes practically flawlessly," said Dmitry Shapiro, chief technology officer at Myspace Music from 2010 to 2011 and now chief executive of San Diego augmented reality firm GoMeta Inc. "Anybody fighting Facebook is going to have a tough time doing it."
Snap did not respond to an interview request.
Technical difficulties
Shapiro added that Myspace co-founders Tom Anderson and Chris DeWolfe were handicapped from the start by a reliance on clunky software.
"They were initially trying to copy Friendster," he said. "It was thrown together very quickly and then exploded in usage. They always struggled to keep up."
DeWolfe, who now serves as chief executive of Culver City mobile game developer Jam City, declined to comment. Anderson did not respond to an interview request.
Efforts to improve Myspace were further hindered when the company sold to Rupert Murdoch's News Corp. for $580 million in 2005, said Richard Rosenblatt, former chief executive of Myspace parent Intermix Media.
The market had become more crowded a year earlier with the rise of Facebook.
"Facebook was 100 percent focused on the product," Rosenblatt said. "That was all they really thought about. Myspace was mostly focused on the product in the beginning, (so) we were able to grow so quickly, but after the sale it became secondary to revenue and international growth."
That caused product release cycles to slow, making it difficult for Myspace to launch features and keep up with Facebook, he said.
Snap, which arrived in 2013 as an ephemeral photo messaging app and now bills itself as a camera company, has taken a different tack, said Rosenblatt, who noted the app's quick product releases have kept users pleased.
But brands are less happy with Snap's ad technology, which lacks some of the targeting and measurement tools that they like.
"If they came public with a more developed advertising platform, the public markets would have given them a better response," said Victor Anthony, an analyst with Aegis Capital of New York, noting Snap's slower than expected revenue growth. "You pay such a high multiple for a stock, you'd expect these things would have been built out already."
Those problems are compounded because Snap competes for marketing dollars with Facebook, which keeps expansive data graphs on users and how they know each other. That information helps advertisers target audiences.
Parent company Facebook has spent more than a decade studying its more than 2 billion monthly users on Facebook and 700 million monthly active users on Instagram. The company's revenue rose 57 percent last year to $26.9 billion, when it reported $10.2 billion in earnings. Snap generated $405 million last year and posted a loss of $515 million.
Snap has missed Wall Street revenue estimates two quarters in a row, most recently generating $182 million for the quarter ended June 30, below the $186 million expected by a Thomson Reuters consensus estimate.
"I'm not sure you can outgraph Facebook," said Mike Jones, former chief executive of Myspace from 2009 to 2011 and now CEO of Santa Monica tech incubator Science Inc. "There is no reward for being No. 2. There's no room to lose that war."
Delivering content
Jones added that Myspace's efforts to find room alongside Facebook as a social network were ultimately fruitless, noting Snap should take heed.
"We spent more time focused on being on a social product than we did around being an entertainment product and that was a mistake," said Jones. "If I was at the helm of Snapchat, and I had 173 million daily users, and I didn't think I could win the stories, graph battle, I'd go into entertainment."
Snap has indeed struck deals with NBCUniversal, Turner Broadcasting System Inc., Discovery Communications, ESPN, Vice Media and the National Football League to produce original shows that will be broadcast exclusively on the platform. Its most-watched series, E! Entertainment Television's "The Rundown," averages more than 7 million viewers per weekly episode, according to Snap.
Shapiro said Snap should double down on its augmented reality features, such as lenses, because it's a market less dominated by Facebook.
"If I were Snap, I'd spend a lot of my time trying to figure out how to carve out a blue-sky opportunity," he said. "I'm hopeful that the market pressure … gets them to do some real soul-searching and try some potential Hail Marys."

For reprint and licensing requests for this article, CLICK HERE.