LA 500: Steve Ballmer
Sports & Arts
Friday, August 18, 2017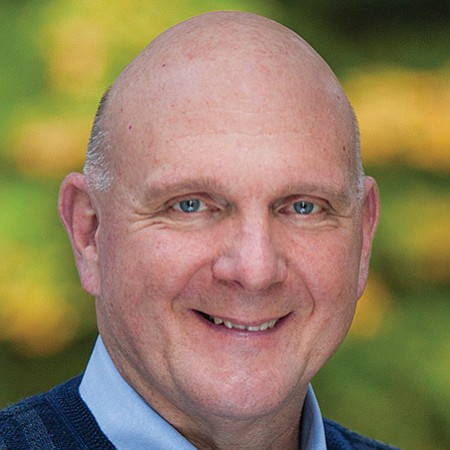 Steve Ballmer
Owner, Los Angeles Clippers
Steve Ballmer might have made his name and money as chief executive of Microsoft Corp. for 14 years, but in Southern California, he is making his mark after buying the Los Angeles Clippers for $2 billion in 2014 from the Sterling family. Since acquiring the Clippers, he reportedly has improved the energy and atmosphere in the front office. He also introduced a new team mascot, Chuck the Condor. Ballmer led Microsoft from 2000 to 2014 after working his way up through the company since he joined it in 1980. He previously worked at Procter & Gamble Co.
Enjoy most: Going to Clipper games, the people I work with – Gillian Zucker, Doc Rivers, and Lawrence Frank – the interesting business challenges. And I really like the City of Los Angeles.
Proudest moment: Being the husband of a wonderful woman, Connie, and the parent of three great kids; how we took Microsoft from a 30-person organization.
Best advice: Find something you're excited about, and do it well.
Fun fact: I was super shy as a child.
Bucket list: Ride in a championship parade with the Clippers after winning the NBA title!
Hobby/passion: I love to play golf. And I love numbers.
For reprint and licensing requests for this article, CLICK HERE.