LA 500: Alberto Retana
Nonprofits
Friday, August 18, 2017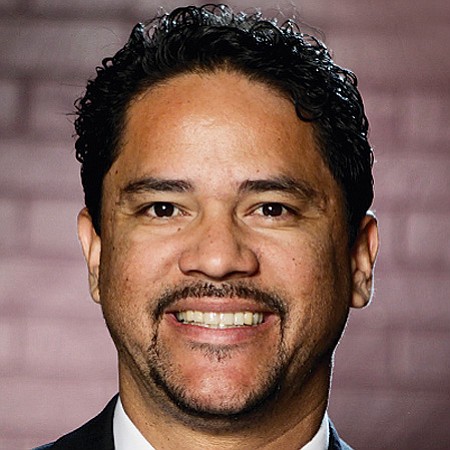 Alberto Retana
Chief Executive, Community Coalition
Alberto Retana's core values center on the notion that people, love, and compassion – matched with organized power, strategy, and vision – have the potential to transform society. He was selected to lead Community Coalition in July 2015, but he already had a long history with the nonprofit organization. After attending UCLA, Retana cut his teeth in community organizing at Community Coalition. From 2009 to 2011, he worked for the U.S. Department of Education as director of community outreach, where he organized the department's first National Youth Summit. In 2011, Retana returned to Community Coalition to lead its mass civic engagement strategy to organize 40,000 African American and Latino voters in various campaigns. He also helped build Community Coalition's cultural arm by launching PowerFest – South L.A.'s premier political concert.
Enjoy most: I love seeing people transform, not just because they can change the world, but actually do it themselves.
Toughest challenge: Still working on it: racism.
Proudest moment: Becoming a father.
Most excited: My kids, Emile and Kahlo.
Best advice: There are no shortcuts, only detours.
Beverage: Water.
Car you drive: Acura TLX.
Alma Mater: Bachelor's, UCLA
Fun fact: I played water polo in high school.
Bucket list: Electing a black president … check.
Hobby/passion: Baseball, and pretending to play the guitar.
Favorite destination: Havana, Cuba.
For reprint and licensing requests for this article, CLICK HERE.