LA 500: Christopher Myers
Money Players
Thursday, August 17, 2017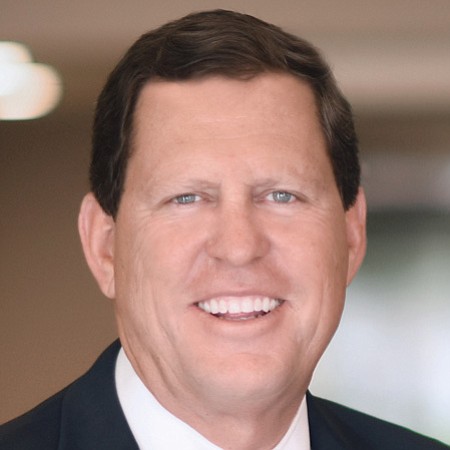 Christopher Myers
Chief Executive, Citizens Business Bank
Christopher Myers joined Citizens Business Bank as chief executive in 2006. CVB Financial Corp, the holding company for Citizens Business Bank, is the ninth-largest bank holding company headquartered in California, with assets of about $8.6 billion. Recognized as one of the top-performing banks in the nation, it serves the Inland Empire, Los Angeles, Orange, San Diego, Ventura, and Santa Barbara counties, and the Central Valley. Myers was previously chairman and chief executive of Mellon First Business Bank. He is a member of the California Bankers Association board and of the UCLA Anderson School of Management's Fink Center for Finance and Investments.
Enjoy most: Helping clients achieve their goals.
Toughest challenge: The 2008-2011 recession.
Proudest moment: Being named top bank in the nation by Forbes.
Best advice: Focus your business where you can be the subject-matter expert.
Most excited: Technology, although it scares me too.
Beverage: Coors Light or Sea Smoke Southing.
Car you drive: Range Rover Sport.
Alma Maters: BA, Harvard University; MBA, UCLA.
Bucket list: Climb Mount Kilimanjaro and go on safari through the Serengeti.
Hobby/passion: Games involving risk and strategy: chess, backgammon, gin rummy, poker.
Favorite destination: Martha's Vineyard.
For reprint and licensing requests for this article, CLICK HERE.