Sunset Group Acquires Long Beach High-Rise for $133 Million
Wednesday, August 16, 2017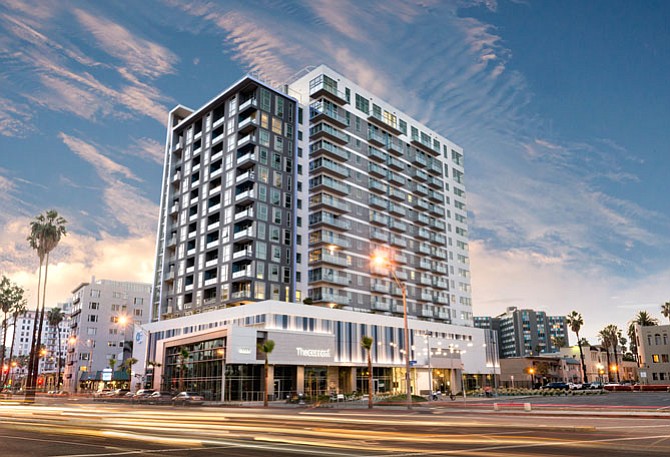 West Hollywood's Sunset Group has purchased a high-rise multifamily property, known as the Current, in downtown Long Beach for $132.9 million, according to data from real estate services firm Jones Lang LaSalle.
Sunset Group on Wednesday confirmed the deal, which JLL said closed last month.
Westchester-based Anderson Pacific, San Diego-based Ledcor Properties Inc. and Canada-based Qualico Developments Inc. developed the 17-story, 223-unit apartment tower at 705 E. Ocean Blvd., which opened in July 2016. The $100 million project hit the market in February.
The buyer, formerly known as Studio Management Services, made headlines in February when it sold Hollywood Center Studios to Hudson Pacific Properties Inc. for $200 million.
The Current, which has a 10,000-square-foot plaza and 6,150 square feet of retail space, was part of a two-tower project with the companion 35-story tower expected to break ground this year. It was the first high-rise luxury apartment complex to be constructed in Long Beach in over 50 years, according to Ledcor.
For reprint and licensing requests for this article, CLICK HERE.