Natural Food Chain Pursues Organic Growth Plan
Erewhon will add outpost in Santa Monica; relocate HQ, kitchen to downtown L.A.
Friday, August 11, 2017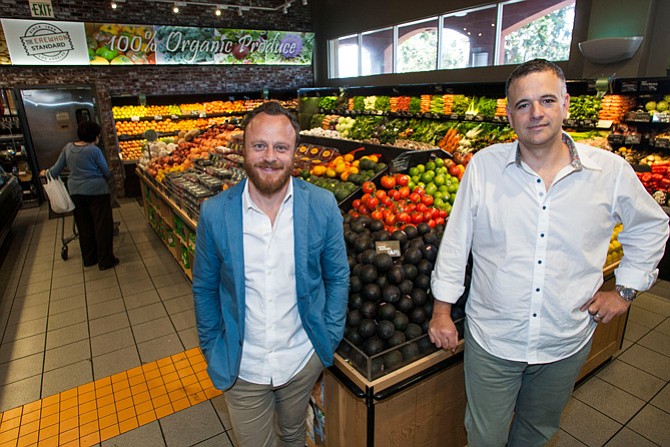 Natural food store Erewhon is picking up the pace with its expansion across Los Angeles County.
Its Fairfax District-based owner, Nowhere Partners – which has a store there, and in nearby Venice and Calabasas in the San Fernando Valley – is working on a fourth outpost for Santa Monica. The chain also has signed a lease for a 24,000-square-foot commissary kitchen and headquarters downtown, according to Yuval Chiprut, Erewhon's head of business development.
The company said it has outgrown a 5,000-square-foot kitchen in Echo Park where the chain prepares soups and some of the other foods sold in its stores, he said.
Erewhon's co-owners, a husband and wife team, are funding the expansion with money from the 2009 sale of Vernon-based food distribution business Superior Anhausner Foods Inc. to Sysco Food Services of Los Angeles, a subsidiary of Sysco Corp., Chiprut said.
Tony Antoci is Erewhon's chief executive, while his wife, Josephine, is president. The three existing stores generated more than $100 million in sales last year, Antoci said.
The Antocis plan to open about one store a year in Southern California for the next 10 years.
The Santa Monica location is scheduled to open next year on a busy stretch of Wilshire Boulevard a half-mile from a Whole Foods Market and less than a quarter-mile from a Bristol Farms, but Chiprut said he's not worried about the competitors. His store assesses its items carefully, not selling any products with refined sugar, artificial colors or flavors, or bleached or enriched flours, among other criteria.
"Our customers want the best, are really knowledgeable about ingredients and understand the hidden secrets of big manufacturers who make processed food," he said.
Aveline and Michio Kushi started Erewhon as a macrobiotic and natural food store in Boston in 1966, which later closed, and Aveline opened a location in the Fairfax District in 1969. The Antocis bought the L.A. store in 2011.
Milk and Eggs
Another local food retailer is also working to bolster its business in the face of competition from Whole Foods, whose reach analysts expect to increase with the grocery retailer's announced acquisition by Amazon.com.
Milk and Eggs, which sells and delivers local produce and other items to about 40,000 customers in Los Angeles and Orange counties, recently moved its distribution warehouse from Irwindale, where the company is now headquartered, to downtown and is looking at expanding its service area to the East Coast.
Chief Executive Kenneth Wu, who started Milk and Eggs last year, said he welcomes the Whole Foods development.
"I think it's a really good sign," he said. "Essentially, America's largest e-commerce company is investing money (in grocery). The fact is, e-grocery is going to be the future."
Wu is also the founder of Airsplat, a Valencia e-commerce business that sells airsoft guns, which he sold in 2015.
Milk and Eggs, which has about 80 employees and assembles orders at its 12,000-square-foot refrigerated warehouse every night after vendors drop off their products during the day, said it is able to offer free delivery by cutting out the cost of running a store.
Wu projects sales of $5 million to $6 million over the next 12 months.
He invested $500,000 of his money in the business to prove the concept and sold 30 percent of it to China-based venture capital and private equity firm Morningside Ventures for $2.5 million last year, he said.
The company isn't yet profitable, but Wu said he didn't expect it to be for its first two years.
"We're not trying to make money," he said. "We're making sure we deliver an experience that consumers appreciate."
All Set for Allset
Some local restaurants are trying a new alternative to delivery by bringing in customers through an app that went live in the county last week.
About 70 businesses were using or in the process of signing up for Allset, which allows diners to book and order meals to be served upon their arrival, at the app's launch time, according to San Francisco-based Allset Technologies Inc.
The service, which charges restaurants 12 percent an order and is free to use for diners, is planned to be in more than 15 U.S. cities by the end of the year, the company said.
Staff reporter Caroline Anderson can be reached at canderson@labusinessjournal.com or (323) 556-8329.
For reprint and licensing requests for this article, CLICK HERE.