LA 500: Robert A. Bradway
Industry Leaders
Friday, August 11, 2017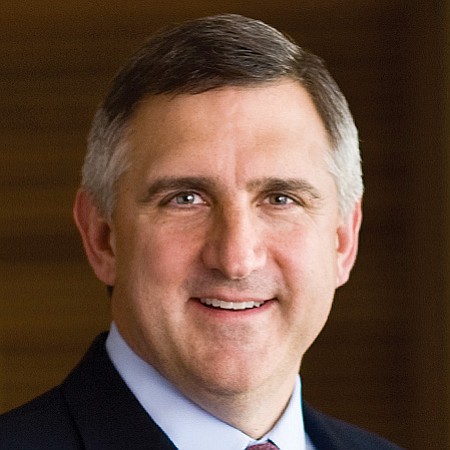 Robert A. Bradway
Chairman and Chief Executive, Amgen Inc.
Robert A. Bradway became chief executive of Amgen Inc., one of the world's leading biotechnology companies, in May 2012 and chairman in January 2013. Bradway served as the company's president and chief operating officer from May 2010 to May 2012. Prior to joining Amgen, he was a managing director at Morgan Stanley in London, where, beginning in 2001, he had responsibility for the firm's banking department and corporate finance activities in Europe. Bradway is also chairman of the CEO Roundtable on Cancer, a nonprofit founded to bring solutions to cancer treatment and prevention.
For reprint and licensing requests for this article, CLICK HERE.