LA 500: Patrick Niemann
Facilitators
Friday, August 11, 2017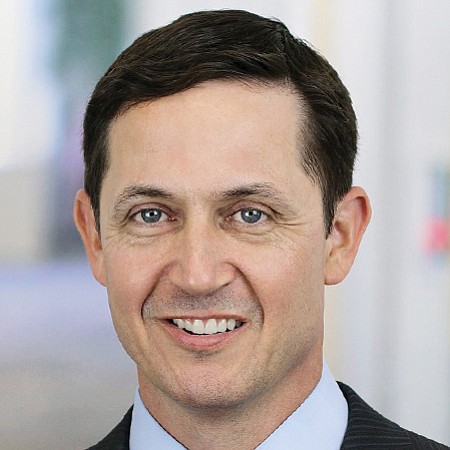 Patrick Niemann
Greater Los Angeles Office, Managing Partner, Ernst & Young
As managing partner for Ernst & Young's greater L.A. practice, Patrick Niemann leads a team of almost 1,700 professionals. He previously managed EY's greater L.A. audit practice and served as industry leader for the media and entertainment and Japanese business services practices. He is a member of the USC Marshall School of Business Corporate Advisory Board and the Board of Advisors for the Marshall School's Leventhal School of Accounting. He serves on the boards of the YMCA of Metropolitan Los Angeles, Children's Bureau, Special Olympics of Southern California, Character.org, the Los Angeles Area Chamber of Commerce, and Town Hall Los Angeles.
Enjoy most: Serving our clients.
Toughest challenge: When EY colleagues or friends are dealing with personal setbacks or loss.
Proudest moment: The graduation of 14 Santee Education Complex students who participated in the EY College Mentoring for Access and Persistence program.
Best advice: Work with people who share your values.
Most excited: We're growing so quickly and bringing in such bright talent every day.
Fun fact: I grew up as the 10th of 11 children.
Alma Mater: Bachelor's, USC Marshall School of Business.
Bucket list: I don't have a bucket list.
Beverage: H2O.
For reprint and licensing requests for this article, CLICK HERE.