Big Score for Park
Special Report: Business of Sports
Friday, August 11, 2017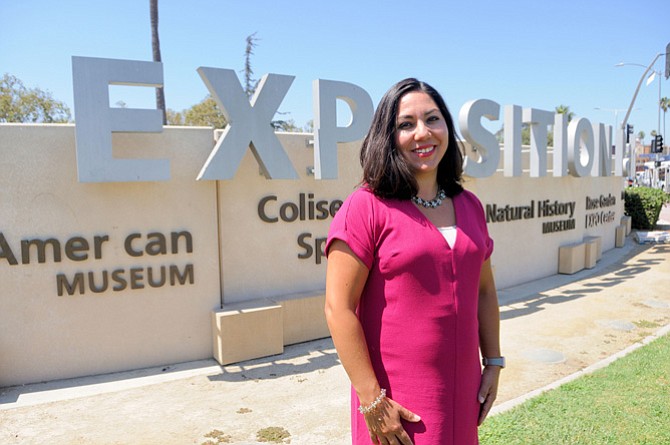 The arrival of Los Angeles Football Club's Banc of California Stadium in Exposition Park next year will mark another chapter in the storied site's history.
The $350 million stadium will hold 22,000 seats and include more than 100,000 square feet for restaurants, office space, a conference center and a world soccer museum. Officials said they expect the stadium and attractions to bring an additional 2 million annual visitors to Exposition Park from a current tally of 6 million.
When the Major League Soccer franchise's co-owners acquired the club at auction in 2014, their first order of business was finding a location for a new venue, said LAFC co-owner and President Tom Penn.

"In greater Los Angeles, the first challenge is you can't find the land – there is no land," Penn said.
He said LAFC considered sites in Orange County, near Dodger Stadium and in the San Fernando Valley before settling on the Los Angeles Memorial Sports Arena site at Exposition Park. Local government and MLS officials had already identified a soccer stadium as a potential option to replace the aging and financially challenged arena built in 1959.
Penn said Exposition Park's 5,700 parking spaces and the neighborhood's ability to accommodate 80,000 to 90,000 people on a regular basis for football games were also big pluses.
"Everybody in L.A. knows where it is and how to get there and where they park because it's the old Sports Arena," he said.
City of L.A. officials said they did not encounter any community opposition during the entitlement process after the decision was made to build the stadium in Exposition Park.
"Our office became very aggressive in working with the developers, helping clear away any roadblocks and providing material support," said Los Angeles City Councilman Curren Price, whose 9th District includes Exposition Park. "It became a real priority in District 9 to bring them here."
See related story: Vet Private Equity Investor Takes Shot at Pro Sports
The state, which owns Exposition Park, entered into a joint-powers authority agreement with the county and city of Los Angeles in 1945 to create the Coliseum Commission, which acts as a landlord to the Coliseum and the soccer-stadium property. The commission subleases management of the Coliseum and some surrounding property to USC, which entered into a lease agreement with LAFC until 2054.
"LAFC had a very strong community engagement and outreach," said Ana Lasso, general manager of Exposition Park. "LAFC is really a community-owned and community-run organization."
Prev Next
For reprint and licensing requests for this article, CLICK HERE.