Los Angeles Rams Owner Stan Kroenke Buys E-sports Team
Thursday, August 10, 2017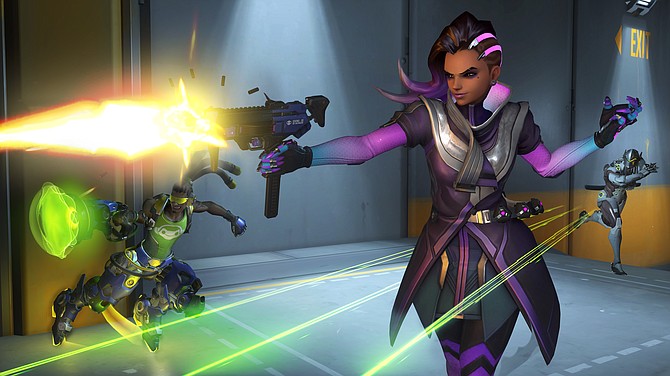 Los Angeles Rams owner Stan Kroenke and his son, Josh Kroenke, have purchased a franchise for a local e-sports team, according to Activision Blizzard's Overwatch League, a professional video gaming competition.
Overwatch is a multiplayer online first-person shooter video game that is played on Windows computers, PlayStation 4 and Xbox One. More than 30 million people are registered as players of the game, according to Activision Blizzard. Formation of the Overwatch video gaming league was announced last year.
The league also announced Thursday that Jack Etienne, co-founder of L.A.-based e-sports team Cloud9, had purchased a franchise for a team in London. It was not disclosed how much was paid for the franchises, though the Wall Street Journal cited unnamed sources who said the teams sold for $20 million apiece.
The addition of two more teams to the league come after Santa Monica-based Activision Blizzard announced last month that it had sold its initial seven city-based franchises to investors including New England Patriots owner Robert Kraft, who will own the franchise in Boston, and Andy Miller, co-owner of the NBA's Sacramento Kings, who acquired the San Francisco-based franchise. The league now has franchises in Boston, London, Los Angeles, Miami-Orlando, New York, San Francisco, Seoul and Shanghai.
Technology reporter Garrett Reim can be reached at greim@labusinessjournal.com. Follow him on Twitter @garrettreim for the latest in L.A. tech news.
For reprint and licensing requests for this article, CLICK HERE.