LA 500: Sheila James Kuehl
Civic Leaders
Thursday, August 10, 2017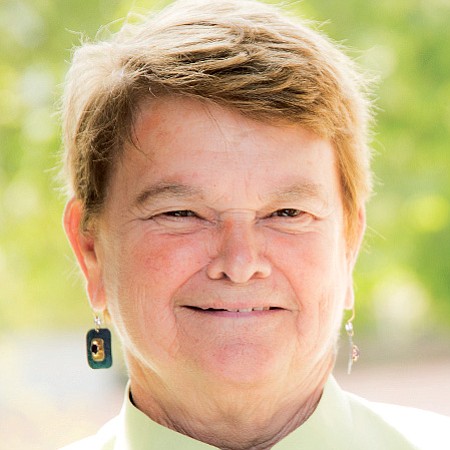 Sheila James Kuehl
Supervisor, Third District, Los Angeles County
Sheila James Kuehl, representing Los Angeles County's Third District, was elected on Nov. 4, 2014, and assumed office on Dec. 1 of the same year. Since then, she has collaborated on or undertaken a number of initiatives and motions to improve quality of life and reform systems in the county. She is chairwoman of First 5 Los Angeles, and on the boards of the Los Angeles County Metropolitan Transportation Authority, Exposition Construction Authority, and L.A.'s Local Agency Formation Commission. Kuehl previously served eight years in the state Senate and six years in the Assembly. She is the founding director of the Public Policy Institute at Santa Monica College and, in 2012, was Regents' Professor in Public Policy at UCLA. She was the first woman in California history to be named speaker pro tempore of the Assembly, and the first openly gay or lesbian person to be elected to the California Legislature. In her youth, she was known for her portrayal of Zelda Gilroy in the TV series "The Many Loves of Dobie Gillis."
Enjoy most: I like working every day to help our residents have a better chance in every aspect of life.
Toughest challenge: The hardest thing I ever did was coming out, but it turns out that it gave me a reputation almost instantly for honesty and courage which any politician would kill for.
Proudest moment: Passing the Student Safety and Violence Prevention Act of 2000.
Best advice: Don't be afraid. I'm very proud that I wasn't too frightened to run for office as a gay person.
Most excited: The county's "Green Power" initiative, giving consumers new energy options and creating clean energy jobs in California.
Fun fact: I was a child actress and starred in "The Many Loves of Dobie Gillis."
Alma Maters: BA, UCLA; JD, Harvard Law School.
Bucket list: To sing in a show at the new Ford Theater.
Beverage: Unsweetened ice tea.
Hobby/passion: Going to the movies.
Favorite destination: Sacramento to see my sister.
For reprint and licensing requests for this article, CLICK HERE.