LA 500: Edward P. Roski Jr.
Visionaries
Thursday, August 10, 2017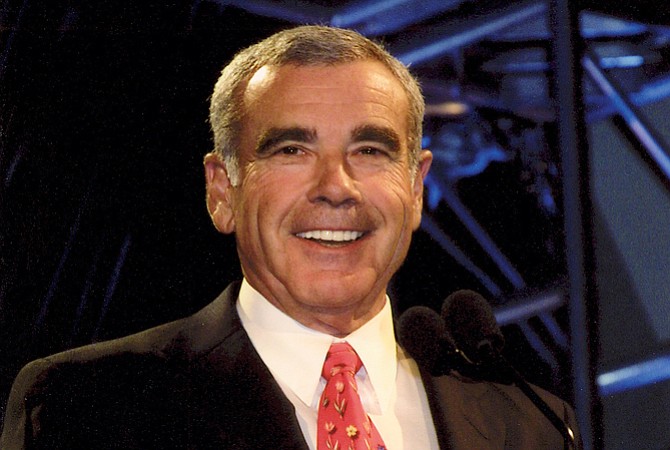 Edward P. Roski Jr.
Chairman and President, Majestic Realty Co.
Edward P. Roski Jr. is president and chairman of one of the oldest and largest privately held real estate companies in the United States. Majestic Realty Co. owns, manages, and leases in excess of 78 million square feet of property for clients across the nation. Roski is co-owner of the Los Angeles Kings and Los Angeles Lakers. He played a critical role in developing the teams' arena, downtown's Staples Center. In 2002, he initiated the Majestic Realty Foundation, whose charitable giving and community outreach focuses on youth, family, education, health, and violence prevention. He served as an officer in the Marines from 1962 to 1966, during which time he was decorated for bravery with two Purple Hearts. In 2006, he and two business partners (one a Marine and the other a Navy Seal) started the Land of the Free Foundation, which supports veterans. Roski serves on the boards of the Bowers Museum, California Science Center, Natural History Museum of Los Angeles County, Loyola High School, and National Geographic Society, and is chairman emeritus of USC.
Enjoy most: The art of making "the deal" from the beginning to the end. And it doesn't matter how long it takes – I'm very patient!
Toughest challenge: The mere fact that life is going too fast and there are so many things I still want to accomplish!
Proudest moment: I wouldn't say that I've had one proudest moment because at the end of each day, I'm proud to be at the helm of a great company working with some of the most talented individuals I have ever met.
Most excited: Innovation and technology; the sky's the limit.
Best advice: Always have a plan, don't rush it, and follow your dreams.
Beverage: Tab.
Car you drive: Bentley Continental.
Alma Mater: BS, USC.
Fun fact: I've never cooked a meal!
Bucket list: Travel into space.
Hobby/passion? Travel and collecting tribal art.

Favorite destination: Papua, New Guinea.
For reprint and licensing requests for this article, CLICK HERE.