LA 500: Austin Beutner
Civic Leaders
Thursday, August 10, 2017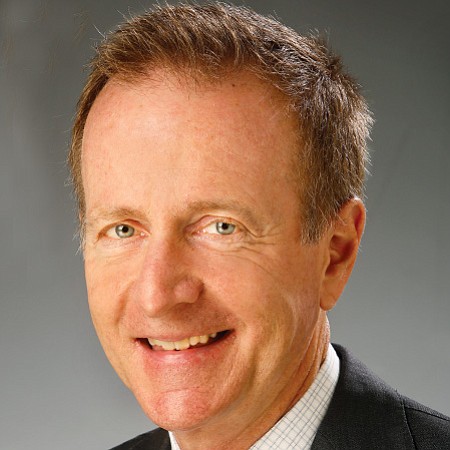 Austin Beutner
Chairman, Vision to Learn
Austin Beutner is a senior lecturer at Harvard Business School. He is the former publisher and chief executive of the Los Angeles Times and San Diego Union-Tribune, and the first publisher to serve in both roles. Earlier in his career, he worked at the Blackstone Group, and at age 29 became the firm's youngest partner. He left Blackstone to serve in the U.S. government, where he led efforts to help Russia transition to a market economy after the collapse of the Soviet Union. He went on to found Evercore Partners and as president and co-chief executive built the firm into one of the leading independent investment banks in the world. In 2010, he accepted a $1 annual salary to serve as First Deputy Mayor and Jobs Czar for the City of Los Angeles. He serves on the boards of the California Nature Conservancy, the Mammoth Mountain Community Foundation, the National Park Foundation, and the Pacific Council on International Relations. He is a fellow of the American Academy of Arts & Sciences and a member of the Council on Foreign Relations. In 2012, he created Vision to Learn, a nonprofit that provides free eyeglasses to children in low-income communities.
Enjoy most: Giving kids a chance to succeed – in school and in life. We need to work to make sure all children will not have to face obstacles to a good education or a good-paying job.
Toughest challenge: I broke my neck a few years ago in a mountain biking accident. The recovery, after many surgeries, was not quick or easy.  
Proudest moment: The birth of each of my four kids. 
Best advice: Be honest, that should be obvious, but it seems integrity is lacking among leadership in both public and private sectors. And work hard. 
Most excited: Watching my kids grow up.  
Fun fact: I drove a delivery truck for a florist while in high school. Living in a small town and visiting every house on Valentine's Day – I was Snapchat 30 years before it existed. 
Alma Mater: Bachelor's, Dartmouth. 
Bucket list: Appearing on "Top Gear" and driving the Reasonably Priced Car on the track. 
Beverage: Water.
Car you drive: VW Golf R.
Hobby/passion: Reading. I enjoy being physically active and mentally engaged, but there's nothing like a good book to expand your thinking about people and ideas. 
Travel destination: New Zealand.
For reprint and licensing requests for this article, CLICK HERE.