Brokerage Extends Itself In UCLA Extension Deal
Savills Studley gives up own office space to provide two linked floors to program.
Friday, August 4, 2017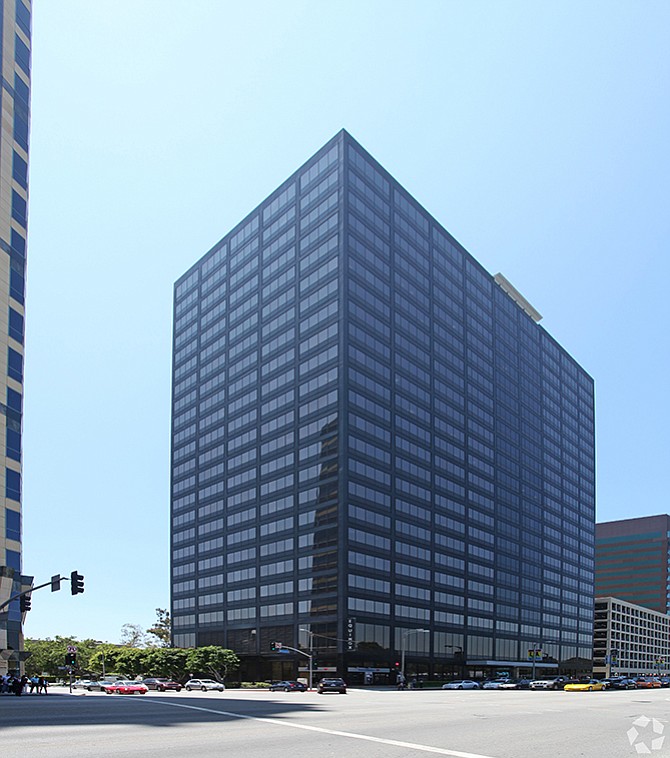 Give Savills Studley extra credit on getting UCLA Extension the deal it wanted on a new administrative headquarters in Westwood.
The university's long-established continuing education program is moving its headquarters to 10960 Wilshire Blvd., just a few blocks from its current location at 10955 Le Conte Ave. in Westwood Village.
The new HQ includes the entire 16th and 17th floors – 51,452 square feet – on Wilshire. The two floors are joined by a connecting staircase, a key to the deal – which almost didn't happen.
The "space was ideal because we could fit our staff on two floors with an open office-space plan, and it had a connecting staircase to foster that connectivity among staff that is essential for our work," according to Wayne Smutz, dean of UCLA Extension. "Our only concern was that some of the space was already occupied. If we couldn't have all of both floors, our plan was not going to work."
And it wouldn't have worked except Savills Studley had a leg up in terms of the firm's relationship with the tenant that held the lease on the 10,000-square-foot chunk of space at 10960 Wilshire – itself.
Craig Jablin, executive managing director with Savills Studley, represented UCLA Extension in the transaction and came up with a plan for the brokerage to give up its space so his client could get all the space it needed.
Savills Studley's Wilshire office will move to 11,000 square feet on the 18th floor at 1100 Glendon Ave. in Westwood Village.
UCLA Extension is making the move to avoid an extensive and expensive retrofitting to meet current seismic standards. Some of the classrooms and offices for related student services at the 100,000-square-foot building on Le Conte will move to 1145 Gayley Ave.
Teavana Effect on Par for L.A.
Starbucks sneezed with its recent announcement of plans to close all 379 Teavana shops.
Their mall locations caught a cold – although a relatively small one compared with the ailments caused recently by the bankruptcies of various apparel retail chains and travails of department stores.
Los Angeles wasn't immune to the development, which will empty Teavana stores – about 2,000 square feet apiece, on average – from the Santa Clarita Valley to the South Bay. The local list: the Beverly Center, Del Amo Fashion Center, Glendale Galleria, Los Cerritos Center, Northridge Fashion Center, Westfield Topanga, Valencia Town Center, Westfield Fashion Square and Westside Pavilion.
The local market indexes in line with the overall picture when it comes to the effects of the pending shutdowns, it seems. Los Angeles County's population of about 10 million is a bit more than 2.5 percent of the combined populations of the United States and Canada, which together made up Teavana's retail territory. The nine outposts here account for about the same percentage of the chain's total.
AKA Luxe
The basic numbers are a bit easier when it comes to Korman Communities' recent deal on the Sunset Strip – it's the second around here for the Plymouth Meeting, Penn.-based outfit's AKA luxury residential portfolio.
AKA added 8500 Sunset – a $300 million, 225,864-square-foot mixed-used development that's home to the Fred Segal shop – to AKA Beverly Hills, a short-term luxe rental residence where in-suite dining comes from Spago.
Korman joined with New York-based Brookfield Property Group to acquire 8500 Sunset from L.A.'s CIM Group.
The two eight-story towers at Korman's newly acquired property will add regular rental units to the high-end extended-stay concept. The 80 apartments in the east tower will be available on annual leases, with the 110 units in the west tower offered as monthly rentals.
Korman and Brookfield were represented by Goodwin Procter in the deal; CIM was represented by Marc Renard of Cushman & Wakefield.
Editor Jerry Sullivan contributed to this week's real estate column and can be reached at jsullivan@labusinessjournal.com or (323) 549-5225, ext. 200.
For reprint and licensing requests for this article, CLICK HERE.