Buyer Locks Up Cybersecurity Firm for $240M
Pasadena-based Guidance Software's digital forensics drew offer from OpenText.
Friday, August 4, 2017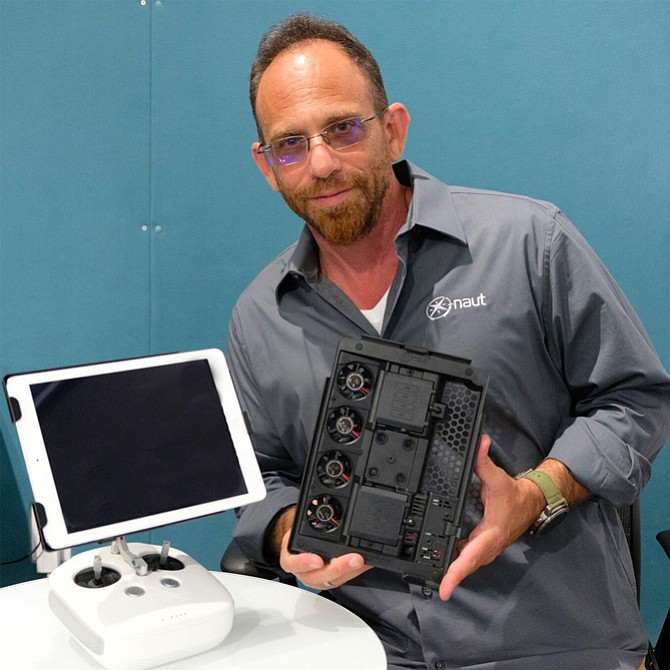 Waterloo, Ontario-based OpenText, a content management system developer, is set to acquire forensic security firm Guidance Software Inc. of Pasadena for $240 million in cash.
Guidance plans to maintain its Pasadena headquarters and roughly 350 employees after the acquisition, which is expected to close in the third quarter of this year.
The price of the deal amounts to $7.10 a share – a 2.9 percent premium on the firm's share price at the close of trading on July 25, the day before the sale was announced.
Guidance's forensic programs help companies track computer viruses and learn how they spread within their systems. Demand for digital forensics has increased in light of waves of ransomware attacks this year as lawyers, prosecutors and judges look to document cybercrimes, said Patrick Dennis, chief executive of the firm.
Guidance issued a report in June that found approximately 65 percent of organizations fell victim to malware-related breaches from January to May of this year – up from 56 percent in 2016. One in four organizations suffered financial losses due to an attack or breach in the past 12 months, according to the report.
Forensic software must be precise for it to be useful in court, said Dennis.
"It needs to meet a burden of proof," he said. "We are able to collect data from a computer system that you can hand over to a judge or law enforcement."
That functionality meshes with OpenText's e-discovery software, which searches out and secures documents within computer systems as evidence in civil or criminal legal cases, Dennis said. Lawyers use the two pieces of software hand in hand to build cases against cybercriminals.
Turning Up Heat
IPads don't function well in intense light and heat, which is a problem for pilots who rely on the devices while flying under the glare of the sun.
Long Beach-based X-naut launched a cooling bracket for the iPad late last year to solve that problem, and last month it entered the commercial drone market with the launch of a cooling system built specifically to attach to the remote controllers of the Phantom and Inspire quadcopters. The products cost between $220 and $240 each.
X-naut Chief Executive Darren Saravis said he came up with the idea for a cooling accessory after experiencing first-hand an iPad outage while flying a plane.
"I had my iPad shut off at the wrong time," he said, noting the devices, which are used for charts and navigation, have become vital in the aviation industry.
IPads are programmed to power down when temperatures and radiation from the sun cause them to overheat and possibly explode, he explained.
X-naut's cooling brackets, which are designed and assembled at the firm's headquarters, have up to four fans and 15 hours of battery life, as well as a plug-in power source for indefinite use. Saravis declined to state the number of units that have been sold since launch.
Saravis pointed to the construction, farming and point-of-sale application industries as possible areas for further sales expansion.
X-naut was spun out of an incubator program operated by Long Beach's Nectar Product Design in late 2016. The company has four full-time employees and has yet to take outside funding, according to Saravis.
Shift Switch
March Capital in Santa Monica last week led a $6.8 million Series A round in employee scheduling app developer Branch Messenger.
Venice-based CrossCut Ventures also participated in the round along with Techstars Ventures in Boulder, Colo., and Minneapolis-based Matchstick Ventures.
Branch Messenger was founded in 2015 and incubated in Pasadena's IdeaLab. The company moved its headquarters to Minneapolis last year to participate in Techstars Retail, an accelerator program affiliated with Target Corp. The company retains a Pasadena office and has raised about $10 million in total.
The company's product is geared toward hourly workers.
"It lets (employees) control their schedule easier by swapping and controlling their shifts," said Atif Siddiqi, co-founder and chief executive of Branch Messenger. "Management, they can now communicate with employees."
The app also allows employees to take pictures of paper schedules and automatically transform them into digital calendars, and create workplace-specific group messaging channels. It is available for iOS and Android users.
Target is running Branch Messenger's shift-trading app in a pilot program that includes more than 100 of its retail stores. Branch Messenger has several other Fortune 500 companies as customers, said Siddiqi, though he declined to name them.
A version of the app with fewer features is free for employees to download, a tactic the company is using to connect with businesses. The startup said tens of thousands of hourly shift workers use the app each day, including employees at McDonald's Corp. and Walgreens Co., who use the free version.
Staff reporter Garrett Reim can be reached at greim@labusinessjournal.com or (323) 549-5225, ext. 232.
For reprint and licensing requests for this article, CLICK HERE.