Beverage Investor Pins Hopes on Hard Stuff
Friday, August 4, 2017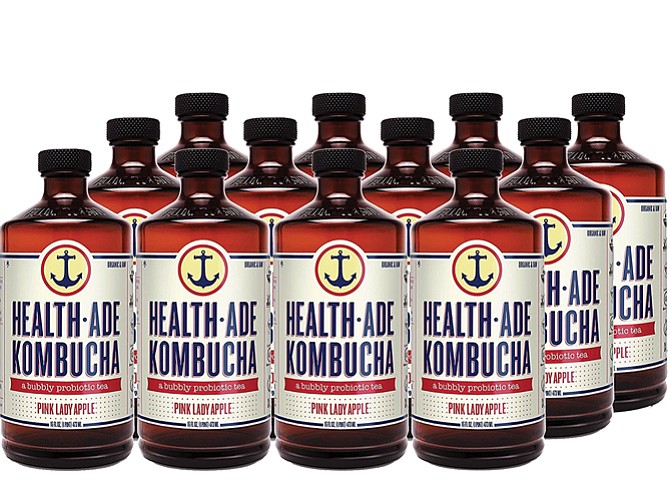 A Century City-based investment bank that has focused on backing startups making nonalcoholic beverages is growing up a little for its second fund.
First Beverage Group, which raised $64 million last month for the new fund, will include companies making alcoholic drinks this time around. That's a departure from 2013, when its first fund, backed by Coca-Cola Co.'s venture capital arm, only invested in nonalcoholic drinks including Health-Ade Kombucha.
The move comes as consumers' tastes change, leading big beverage companies to pay premiums for startups – in particular those making spirits.
"Today's consumers, especially millennials, want authentic brands, truly differentiated liquids, which are led by individuals, not large conglomerates," said Bill Anderson, First Beverage's founder and chief executive. "That's the premise of the whole fund."
First Beverage hopes to eventually sell the companies it funds to larger beverage companies, Anderson said.
Craft spirits is a hot category now, said Nick McCoy, managing director at Whipstitch Capital in Burlington, Mass.
"(There's a) lot of attention from the big food and beverage players in microlabels that are growing," said McCoy, pointing to the acquisition this year of New York-based Bulldog Gin.
Bulldog, which was founded in 2007 and generated about $12 million in net sales last year, was bought by Davide Campari-Milano in Italy for $55 million, according to a press release. Davide Campari-Milano also owns Skyy Vodka and Wild Turkey bourbon.
Funds such as First Beverage help startups get on the shelf before being acquired, said Val Stalowir, chief executive of South L.A. craft soda maker Reed's Inc.
"It's very difficult for large companies to incubate (new beverages)," Stalowir said. "That's why private equity groups like First Beverage are great sources of capital and strategic know-how. Once they build the category and take it to the next level, that's when the big guys come in."
Distillation
Anderson founded First Beverage Group as an investment bank and consultancy in 2005 after serving as executive vice president at Topa Equities, a multibillion-dollar diversified holding company founded by his father, John Anderson, in 1956. Topa grew out of Ace Beverage, an L.A. beer distributor that John Anderson founded and which later became a Topa subsidiary.
The success of some smaller food and beverage companies has led to interest from investment firms focused on those categories.
First Beverage's sole focus on drinks is a little rarer, said Reed's Stalowir. The investor debuted its private equity fund, First Beverage Ventures, in 2013.
Prev Next
For reprint and licensing requests for this article, CLICK HERE.