Keslow Camera Looks to Roll After Picking Up Lenses in Clairmont Deal
Bigger Picture
Friday, August 4, 2017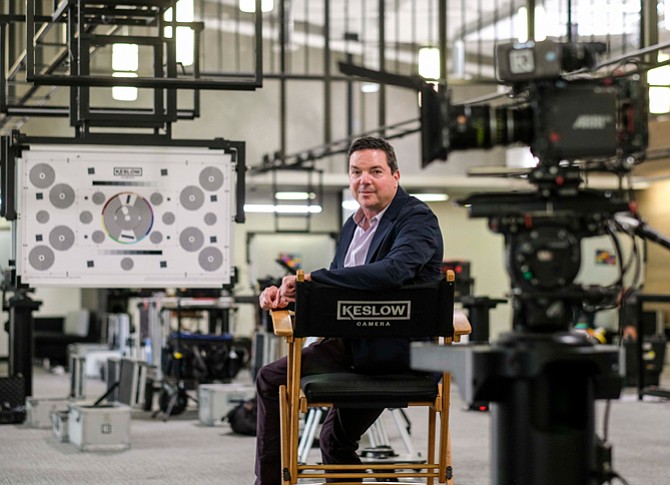 Lights, camera, acquisition: Culver City's Keslow Camera, the self-described largest privately held motion-picture camera rental house in North America, is marrying its cutting-edge digital technology with vintage Hollywood equipment through the purchase of North Hollywood's Clairmont Camera.
The move coincides with the retirement of Clairmont founder Denny Clairmont, who launched the company with his brother, Terry Clairmont, in 1967. The firm specializes in the niche of anamorphic lenses, which are used to shoot widescreen images.
Keslow plans to maintain Clairmont's Canadian rental facilities in Toronto and Vancouver, which have been in operation since the 1980s. The goal is for all of Clairmont's California staff to eventually move into Keslow's Culver City headquarters. Clairmont's 35 employees will bring Keslow's total count to 170.
Keslow principals would not disclose the terms of the acquisition, completed late last week. However, founder and Chief Executive Robert Keslow and Chief Operating Officer Dennis McDonald said the move would more than quadruple the company's anamorphic and vintage lens inventory, adding 1,000 sets of vintage lenses, each including several with different focal lengths.

McDonald called Clairmont a pioneer for its forward-thinking investment in anamorphic glass, used to create anamorphic lenses. Those products grew in popularity in the 1960s and '70s as filmmakers sought to create more dramatic images than those produced by spherical lenses.
"When you see a movie from the 1960s and '70s with the black bar at the top and the bottom, that's anamorphic," he said.
McDonald said anamorphic lenses fell out of favor for a time as cinematographers sought the sharper images offered by spherical lenses. However, the advent of high-resolution digital video has prompted some filmmakers to use anamorphic lenses to lessen the sharpness.
"Recently, in the past three or four years, anamorphic has exploded, and all of those lenses have come back into play," he said. "An anamorphic lens used with a digital sensor gives you a nice, flarey look."
Clairmont lenses are particularly valuable because the production of anamorphic glass has been discontinued, said McDonald. Keslow plans to install the vintage lenses into modern cameras.
Out of gate
Keslow founded his eponymous company in 1990 after a freelance career as an assistant cameraman in the film industry.
"I wasn't a very good assistant cameraman," he said. "I realized I was a better businessman. As I bought more equipment and started renting it, I realized I was making more money than my hourly rate. This was an eye-opener."
Keslow said he started working out of his single-car garage in Torrance. His big break came when he supplied camera equipment for the 1990s TV series "Mighty Morphin Power Rangers."
Keslow supplied cameras and lenses for three more Haim Saban-produced shows during that decade: "VR Troopers," "Big Bad Beetleborgs" and "Sweet Valley High."
He eventually moved the business into a 1,200-square-foot space in Culver City, and later into a 5,000-square-foot space. The company moved into its current 30,000-square-foot headquarters about three years ago, and it also has rental facilities in Atlanta; Chicago; and Santa Fe, N.M.
Keslow provides cameras for commercials and nearly 50 television series, including "Black-ish," "Criminal Minds" and "Chicago Fire." The company also does extensive work on feature films, and supplied cameras for summer blockbuster "Spider-Man: Homecoming."
Keslow declined to disclose revenue figures.
McDonald said Clairmont's older lenses will open new doors for Keslow Camera.
"(Denny Clairmont) set the bar really high in the camera rental world. He started custom-making equipment, which is something we do now," he said. "It's the perfect marriage to continue Denny Clairmont's legacy."
For reprint and licensing requests for this article, CLICK HERE.