Candy Seller Sugarfina Gets $35 Million Investment from Great Hill Partners
Thursday, August 3, 2017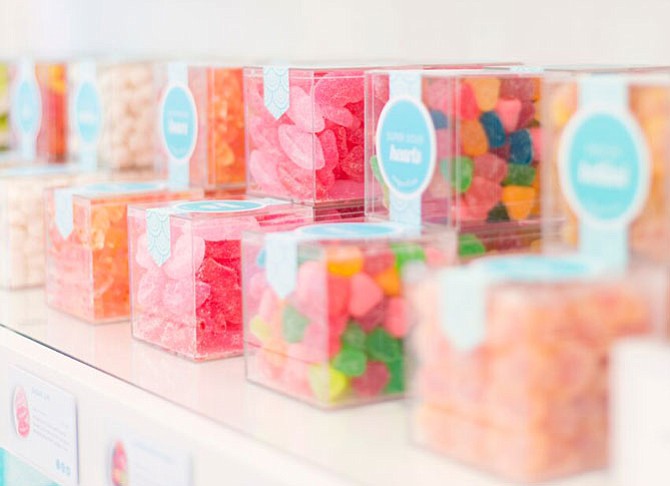 Boutique adult candy seller Sugarfina landed $35 million in growth equity financing from Boston private equity firm Great Hill Partners, the firm announced Thursday.
Inglewood-based Sugarfina will use it to finance its international expansion next year and scale the brand across web, mobile, retail, wholesale and corporate giving, according to a press release.
The company, which has 24 boutiques and 14 shops inside Nordstrom stores across North America and sells candy with cocktail flavors, generated almost $25 million in revenue last year and is projected to double that this year, the statement said.
"Sugarfina is a proven disruptor in a huge industry that hasn't seen a lot of innovation," Peter Garran, a partner at Great Hill, said in a statement. "While many established brands are struggling in today's retail environment, Sugarfina is thriving due to their innovative products, distinctive branding, and unique, experiential approach to luxury confections."
Garran and Great Hill Managing Partner Michael Kumin will join Sugarfina's board.
The new cash infusion brings Sugarfina's total funding to over $50 million.
Husband and wife Josh Resnick and Rosie O'Neill founded the company in 2012.
Caroline Anderson is a staff reporter covering retail, restaurants and hospitality. She can be reached at canderson@labusinessjournal.com.
For reprint and licensing requests for this article, CLICK HERE.