FilmL.A. Report: TV Pilot Production Drops, But L.A.'s Share Unchanged
Wednesday, August 2, 2017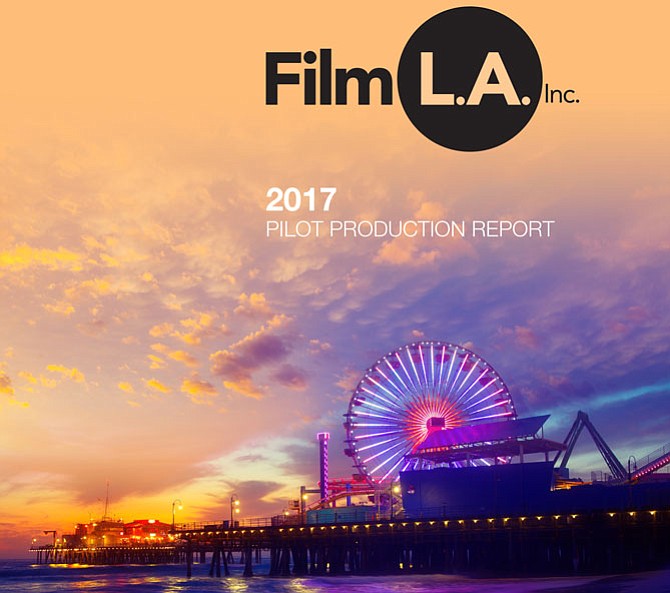 Fewer TV pilots were produced during the 2016-2017 production cycle than the previous year, but Los Angeles still got the same portion of the production pie.
That's the conclusion from a new report released by FilmL.A. Inc., the nonprofit film permitting office serving greater Los Angeles.
The document states that 68 of the 173 broadcast, cable and digital pilots produced during the most recent production cycle were filmed in the L.A. region, compared with 78 out of 201 series in 2015-2016. That amounts to a 39 percent share during both periods.
FilmL.A. called L.A.'s pilot production robust and said California is home to more scripted series than its top five competitors combined, including New York; Vancouver, British Columbia; Atlanta; and Toronto.
FilmL.A. president Paul Audley said the location where a pilot was filmed used to be a strong indicator of where that program would be produced if picked up to series, but that is less the case as TV production has expanded across the globe.
Still, the executive said the pilot process remains of major significance to the L.A. entertainment industry.
"It's a unique piece of the market … there was $303 million in spending on pilots, and each pilot production employs 350 to 750 people," he said. "It's important tracking for us."
Contact media and entertainment reporter Diane Haithman at dhaithman@labusinessjournal.com. Follow her on Twitter @dhaithman for the latest in L.A. business news.
For reprint and licensing requests for this article, CLICK HERE.