Brexit Fallout Prompts Return of Euro Subsidiary
REAL ESTATE: Tumble in share value drives deal by Kennedy-Wilson Holdings
Friday, April 28, 2017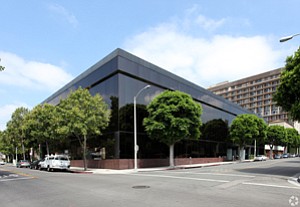 Kennedy-Wilson Holdings Inc. is reeling in its European subsidiary after the fallout from Brexit sent the overseas arm's stock falling below its IPO price.
The Beverly Hills-based real estate investment company said last week that it plans to take back Kennedy Wilson Europe Real Estate Plc – which it had spun off as a United Kingdom-based public company in 2014 – in an all-stock deal valuing the European operation at $1.9 billion.
"Their disillusionment with the way KWE was trading was prompted by Brexit," said Craig Bibb, an analyst at CJS Securities. "If you're (Kennedy-Wilson Holdings Chief Executive) Bill McMorrow, you say: The market isn't going to value this right, so why have a public subsidiary?"
The stock had traded below its IPO price of 1,000 pence ($12.90) a share since December, stung by market volatility after the United Kingdom's vote in June to leave the European Union.
Kennedy Wilson Europe would become a wholly owned subsidiary of its parent, giving the combined companies a $4 billion market capitalization and more than 400 properties worldwide. Kennedy-Wilson Holdings currently owns a nearly 24 percent stake.
Kennedy Wilson Europe shareholders would get two-thirds of a Kennedy-Wilson share for each share of the European company.
Those terms value the European stock at 1,174 pence a share – just above the 1,063 pence it closed at on the London Stock Exchange on April 27. That's a 22.4 percent leap over the 979-pence-a-share price it traded at just before the announcement.
The decline in the European affiliate's value was an overreaction by the market, Bibb said, noting that Brexit had little real effect on Kennedy-Wilson's holdings in Europe.
"If they were exposed to office buildings full of investment banks, there would be reason for a discount, but they're not," he said. "They have a terrific long-term investment track record."
Perceptions of risk
Although the acquisition would mean stock dilution, analysts said Kennedy-Wilson appears willing to swallow that bitter pill to ward off economic and political headwinds in the United Kingdom, Ireland, Italy, and Spain, where it owns and operates property.
Shares of Kennedy-Wilson fell 4.1 percent to close the trading week ended April 26 at $20.95, making it one of the biggest decliners on the LABJ Stock Index. (See page 28.)
"We believe they would be loath to dilute their holdings unless they viewed the reason for doing so as highly compelling," wrote BTIG analysts Mark Palmer and Giuliano Bologna in a recent report. "KWE fell into that category as the company's stock price has been suppressed by perceptions that it is at risk due to the impact of Brexit."
Prev Next
For reprint and licensing requests for this article, CLICK HERE.