Douglas Emmett, Qatar Fund Acquire Two Santa Monica Office Buildings for $353 Million
Thursday, April 27, 2017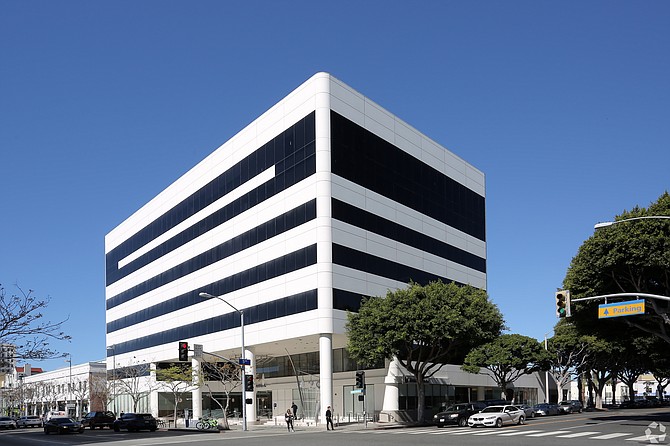 Douglas Emmett Inc. and Qatar Investment Authority continued their sweep of Westside office towers this week, announcing on Wednesday that their joint venture purchased two prime Santa Monica buildings for almost $353 million, or $1,205 a square foot.
The seller, Blackstone Group, acquired the properties as part of its 2007 acquisition of Equity Office Properties Trust.
One building, a waterfront-facing tower at 1299 Ocean Ave., is 206,000 square feet and sold for $248 million, according to CoStar. The other, at 429 Santa Monica Blvd. in downtown Santa Monica, is 87,000 square feet and sold for $104.8 million.
Blackstone was represented by Eastdil Secured on the 1299 Ocean Ave. property and by Holliday Fenoglio Fowler for 429 Santa Monica Blvd.
Taken together, the per-square-foot value of the transaction topped the $1,165-a-square-foot value that Oracle Corp. paid for a pair of Santa Monica office buildings in November in one of the priciest ever deals per square foot for a large office complex in the market.
Douglas Emmett said in a statement on Wednesday that it provided 20 percent of equity for the deal. A $142 million loan contributed to the rest of the purchase price.
The deals bring the total Westside investment from Douglas Emmett, a Santa Monica real estate investment trust, and Qatar Investment Authority, based in Doha, Qatar, to more than $2 billion.
The companies purchased four Westwood office towers in March 2016 for $1.34 billion. In July, they bought a Brentwood office building for $225 million, and in September, they picked up a Santa Monica office building for $139.5 million.
Douglas Emmett now owns more than 70 percent of the Class A buildings in Santa Monica, including four overlooking the Pacific, the company said in a statement.
Its Santa Monica buildings have an average occupancy of 97 percent, although this week's acquisitions could drag that figure down. Office suites at 1299 Ocean Ave. are about 20 percent vacant, and those at 429 Santa Monica Blvd. are slated to soon be 30 percent vacant after previously scheduled move-outs.
Editor's note: An earlier version of this article incorrectly identified Eastdil as the broker on both properties, based on CoStar data. It has been updated to include the correct information on Holliday Fenoglio Fowler.
For reprint and licensing requests for this article, CLICK HERE.