Fiber-optics Company's Sale a Crowning Moment
TECHNOLOGY: Wilcon Operations' $600 million deal reflects industry trend.
Friday, April 21, 2017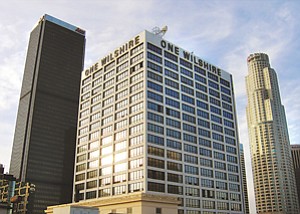 A slowdown in early-stage funding could shrink the pipeline for later-stage funding opportunities down the line, but the problem would likely be short-lived, said Eric Pakravan, senior associate with Amplify.LA.
"In the last four months or so, you've seen a number of new $25 million to $75 million seed funds that could lead rounds," he said. "Once those guys actually start writing checks, we should see seed funds rise."
For example, Bam Venture Partners of Playa Vista started raising a second $30 million seed fund in December, and Fika Ventures of Sawtelle announced it had raised a $40 million seed fund in February.
The time seed investors set aside to raise investment funds also could have taken away from their time financing startups, contributing to the slowdown, Pakravan said.
"Raising a fund is a lot of work, so it tends to tie things up for a bit," he said.
Graduating Class
The second class to graduate from the three-month Cedars-Sinai Accelerator program showed off their technologies at a demo day at the Skirball Cultural Center on April 19. Technology came from seven medical startups, including two local startups: Cerebro Solutions of Playa Vista, an online marketplace for nurses working as independent contractors, and Frame Health of West Los Angeles, a developer of software that analyzes patient personality.
The medical startups will now go out to raise additional funds and acquire customers using their experience from the program, said Omkar Kulkarni, director of the Cedars-Sinai Accelerator.
This second class was particularly well-equipped to graduate because Cedars-Sinai made a few tweaks to how it ran its program, including tailoring the course more to the needs of individual companies, he said.
"We identified early on what each company was trying to accomplish during the course of the accelerator," Kulkarni said, noting that the program asked: "Who are the right people at Cedars-Sinai for them to engage with?"
Allowing participant companies to spend more time with likely customers within the Cedars-Sinai system makes the program more useful to startups, Kulkarni said.
"I think we've hit our groove," he said.
Staff Reporter Garrett Reim can be reached at greim@labusinessjournal.com or (323) 549-5225, ext. 232
Prev Next
For reprint and licensing requests for this article, CLICK HERE.