Online Venture Looks to Serve Up Job Applicants
EMPLOYMENT: Workpop partners with industry group to boost bosses' hire power.
Friday, April 14, 2017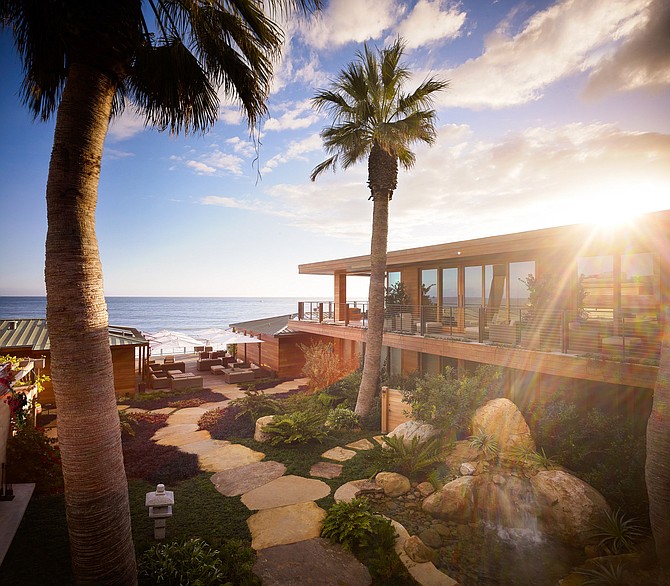 A state restaurant advocacy group and a job search startup want to make the process of matching employers with potential employees more palatable.
The California Restaurant Association and Santa Monica-based hiring platform Workpop launched RestaurantJobs.com last week.
The idea grew out of a relationship the two started when Workpop was launched in 2014 with the goal of serving industries its co-founders saw as underserved, such as hospitality.
"The inspiration comes from our members," said Sharokina Shams, vice president of marketing and communications at the association. "Restaurants tell us how they struggle to find really good people. People in the industry move around a lot."
The site is effectively a version of Workpop.com tweaked with features for the restaurant industry, such as the ability to check a candidate's state-required food-handler card. Other features for employers include a way to manage a large volume of applications, chat with candidates, and send automatic declines to candidates that the company isn't interested in.
"Unlike other job sites, it helps the business owner manage the process from beginning to end," Shams said.
The Sacramento-based advocacy group pitched the idea about six months ago to Workpop, which has raised funding of more than $16 million since its launch in 2014, according to co-founder and co-Chief Executive Reed Shaffner.
"They approached us and said, We have an awesome domain name, you have the most interesting technology, how can we build a destination that's a lot more exciting than the tools that are out there today?" he said.
The association secured the RestaurantJobs.com domain name 15 years ago but never did anything with it until now, Shams said.
Shaffner said he didn't know how many employers or employees had joined the site within its first few days, but said more than half of the 7,500 businesses that have posted on Workpop.com are in the hospitality industry. They include Nobu Hospitality Group, Umami Burger, and Sprinkles Cupcakes.
Workpop.com launched nationally in August after a smaller rollout in Southern California. RestaurantJobs is available across the country.
Workpop makes its money from job postings, charging smaller employers $149 for the first one and $79 for each subsequent month. Craigslist, by contrast, charges $45 for posting a job in Los Angeles County. Both websites are free for job applicants.
Workpop plans to give an unspecified portion of the revenue generated by the site to the association. Shaffner declined to provide any revenue figures or say if the company is yet profitable.
To draw in job applicants, the site automatically posts its listings on other sites, which redirect users to RestaurantJobs.
"Rather than having to post to Indeed and five other sites, we help automize it," Shaffner said. "It's a big deal for a manager who just wants to post a job and get back to his day-to-day duties."
In California, the restaurant industry employs more than 1.6 million people and generates $72 billion in sales, according to the association.
The venture comes as a strong job market has made it harder for restaurants to find applicants. The county's unemployment rate was 4.8 percent in February, according to the California Employment Development Department.
"Restaurants are constantly struggling to fill spots," Shams said. "It's more pronounced today in a strong economy than during the recession years ago."
An increase in the minimum wage means restaurants are investing more in their employees and want to select the right candidates, said Shaffner.

"When a business is paying $15 per hour at a minimum, that's real money," he said. "Retaining employees becomes more important."
New Malibu Neighbor
The Malibu location of famed sushi restaurant Nobu is getting a new neighbor next door with a familiar name.
New York-based Nobu Hospitality Group plans to open Nobu Ryokan, a 16-room hotel, next to the beachside restaurant this month, according to the company.
The hotel is supposed to put a modern twist on the traditional minimalist aesthetic of a Japanese ryokan, or inn, with teak soaking tubs in each room.
Stays at the hotel will require a minimum of two nights with rates beginning at $2,000 a night during busy travel periods, according to the hotel's website.
Guests get preferred reservations at the restaurant.
The hotel is co-owned by founding chef Nobu Matsuhisa, actor Robert De Niro, Oracle co-founder Larry Ellison, and former Hollywood producer Meir Teper, a spokesman said. Matsuhisa opened the first of his namesake restaurants in New York in 1994. The first Nobu Hotel opened within Caesars Palace Las Vegas Hotel and Casino in 2013.
The Malibu hotel at Carbon Beach is one of nine hotels the hospitality group plans to open in locations spanning the globe, according to its website. The company has another restaurant in West Hollywood in addition to Malibu.
Staff reporter Caroline Anderson can be reached at canderson@labusinessjournal.com or (323) 556-8329.
For reprint and licensing requests for this article, CLICK HERE.