FilmL.A. Reports First Quarter Declines in On-Location Shooting
Wednesday, April 12, 2017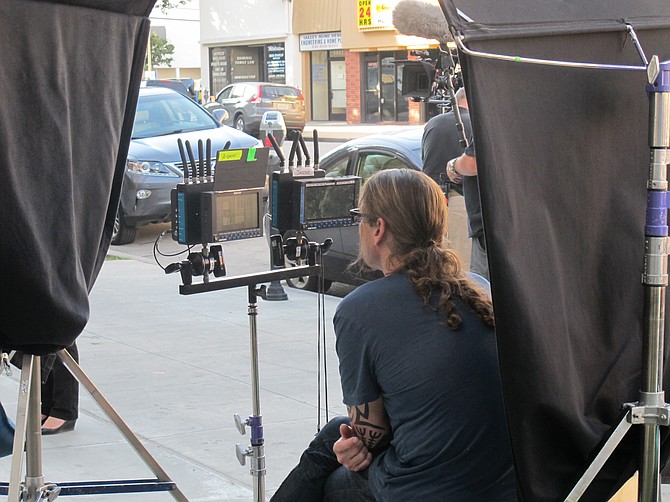 On-location filming in Greater Los Angeles decreased by 2.1 percent in the first quarter of 2017, according to statistics released today by FilmL.A. Inc. Among all filming categories, on-location feature film production suffered the steepest quarterly decline, slipping 36 percent and dropping to levels not seen since 2012. The decline occurred despite increase in tax credit use, the film office said.
On-location television production dropped less dramatically, by 0.6 percent from January through March. Losses in TV pilot production (down 15.5 percent) and TV drama production (down 8 percent) were offset by an increase in TV comedy production (up 9 percent) and TV reality programming (up 0.9 percent). Overall, television production is still tracking 10 percent ahead of its five-year average, the report said.
The nonprofit organization also reported that declines were offset by significant increases in local production of short-form web-based TV projects, which increased by 34 percent over last year's first quarter.
"We're not really sure (of the reasons for the decline)," FilmL.A. President Paul Audley said. "We are not sure whether the rain had a direct impact or not. What we do know, and will be looking closely at, is that we are finding a real sort of tight sound stage availability. We know that sound stages have been an issue. We get calls from productions asking us to find them places to shoot, even if they are not traditional."
One such space, he said, is an empty Costco facility in an undisclosed location in the Valley that is being used for television shows.
FilmL.A.'s report comes on the heels of an interview posted Tuesday on the Wrap, an entertainment industry website, with Netflix Chief Content Officer Ted Sarandos, who said the company plans to bring as much Netflix production as possible to California. Netflix has a reported $6 billion production budget.
http://labusinessjournal.com/news/2017/apr/11/garcetti-lauds-netflixs-california-commitment/
"Netflix has a beautiful new headquarters just down the street from us," Audley said, referring to Netflix's residency at Hollywood's Bronson Studios. "If he [Sarandos] wants more space, we'll find it."
Contact media and entertainment reporter Diane Haithman at dhaithman@labusinessjournal.com. Follow her on Twitter @dhaithman for the latest in L.A. business news.
For reprint and licensing requests for this article, CLICK HERE.