Michael Ferro Suggested LA Times Sale to Patrick Soon-Shiong, Lawyer Says
Friday, April 7, 2017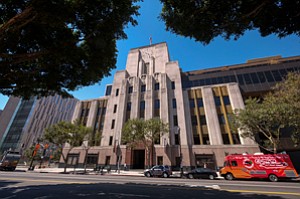 Tronc Inc.'s second-largest shareholder slung another missive at the Chicago media company on Friday in a fast-escalating war of words over the future of its flagship newspaper, the Los Angeles Times.
Patrick Soon-Shiong's attorney, John Quinn of Quinn Emmanuel, wrote in a letter to tronc's counsel that the company's largest shareholder, Michael Ferro, approached his client in December about the prospect of selling the Times.
"Mr. Ferro, on his own initiative, contacted Dr. Soon-Shiong in December 2016 about the possibility of Dr. Soon-Shiong buying the LA Times in connection with a buyout of Dr. Soon-Shiong's tronc shares," Quinn stated in the letter, which was filed with the Securities and Exchange Commission on Friday.
The correspondence is the latest in a flurry of sharply worded messages traded in the past couple of weeks between Quinn and tronc's attorney, Yosef Reimer of Kirkland & Ellis.
Quinn's letter appears to contradict the account Reimer put forth in a letter released Thursday, which said tronc told Soon-Shiong in December that it would not spin off the Times as an individual asset. The board would, however, be open to considering a sale of the entire company, Reimer wrote.
Reimer also claimed that Soon-Shiong appeared to be aiming to "coerce the company into selling … the Los Angeles Times," with a recent slew of stock purchases and a "media campaign against the company."
Quinn, in his reply on Friday, described this idea as "false." He also implied that Ferro may have kept information from his own attorney.
"I am assuming your client has not been forthcoming, even to you," Quinn stated.
Related Link: Tronc Open to Soon-Shiong Offer for Company; Won't Sell L.A. Times Alone
Representatives of tronc and Soon-Shiong did not immediately respond to requests for comment.
For reprint and licensing requests for this article, CLICK HERE.