Business District Eyes Alleys to Field Green Space
DEVELOPMENT: Project seeks to generate room for gatherings in South Park.
Friday, September 16, 2016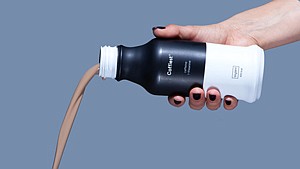 South Park, home to just a couple of small parks, is rich with construction but poor on green space. To remedy that, the South Park Business Improvement District is working on a program to squeeze pedestrian plazas out of unconventional locations – alleys. A pilot project next to a residential complex under construction by Mack Urban and Aecom Capital at Olive and 11th streets is in the design phase, said BID Executive Director Jessica Lall.
"No matter what angle you look at it from, whether improving leasing rates and property values or improving wellness and health, green space and community space always show a positive correlation," she said.
That's especially important to developers who collectively have more than $4 billion worth of development in the pipeline in the community.
"Having a place where folks can go out, take their dog for a walk, take their child for a walk, is very important to making sure investment is maximized," Lall added.
The idea is for the alley to retain its basic functions for trash collection and deliveries, but be able to easily transform into a gathering space. Mack Urban will handle design, while the BID will work with property owners to program events. With the alley next to the 32-story USC Tower and within walking distance of several residential developments under construction, Lall said she expects the site to be popular.
The BID first began brainstorming how to maximize South Park's public space three years ago, and did a study on alleys in 2014. City Hall approved the idea in April, allowing the pilot project to move forward. If the space is successful, Lall hopes it can serve as a roadmap for other alleys.

"The BID is trying to take all these little pieces and put them together," she said. "We'd like to do as many as possible."
Veteran Care
As part of an effort to expand mental health services to veterans, USC's Steven A. Cohen Military Family Clinic opened its doors last month in downtown on Flower Street.
The center was founded with a $15.7 million donation from the Steven A. Cohen Foundation – named after the billionaire hedge fund manager – and through a partnership with the USC Keck School of Medicine. The facility will provide mental health services to veterans and their families free of charge. As part of the Cohen Veterans Network, it is the first such clinic on the West Coast.
The center will provide therapeutic, psychiatric, and substance use services. It will also serve as a hub for field treatment, said Kathryn Arnett, the clinic's director.
"We want to meet veterans where they are," she said. "We also offer outreach services, including care coordination and a peer support network. One of the things we don't want to do is offer 50-minute sessions and care in a vacuum."
Due to a large number of homeless veterans living in downtown with mental health problems, the clinic will also help those individuals find housing, said Arnett.
"Mental health is challenged when you don't have a stable place to recover," she said.
But beyond the homeless in the immediate downtown area, Arnett emphasized that the clinic aims to serve veteran needs across the region.
Every year, roughly 12,000 service members leave the military and return home to Los Angeles County, according to Arnett, who also said that 40 percent of veterans with mental health needs are not receiving support, services, or care.
Shaken Not Stirred
Soylent is spilling into downtown. The maker of meal replacement drinks chock-full of nutrients is launching a pop-up café where patrons can sample the company's new coffee-flavored beverage called "Coffiest" as well as several cocktails featuring the caffeine-infused drink – for free.
Soylent's Coffiest Café, located at 2010 E. Seventh St., will be open Sept. 23 to 25 from 10 a.m. to 6 p.m. In addition to drinks and Soylent bars, the space will feature artwork, experimental flavor testing, DJs, arcade games, and programming curated by L.A.'s Iamsound Records.
Three different Soylent cocktails are on the menu – a Soylent XO mixed with vodka and Frangelico; a "Soylentini" with vanilla vodka and crème de cacao; and a Soylent White, which is mixed with vanilla vodka and Bailey's.
Soylent's corporate headquarters is in the Broadway Media Center.
Staff reporters Daina Beth Solomon and Garrett Reim contributed to this column. #DTLA is compiled by Managing Editor Omar Shamout. He can be reached at oshamout@labusinessjournal.com.
For reprint and licensing requests for this article, CLICK HERE.