Brokerage Sells Another Vet Exec on Relocating
EMPLOYMENT: Brad Feld latest score in Newmark's stretch of power pickups.
Friday, September 16, 2016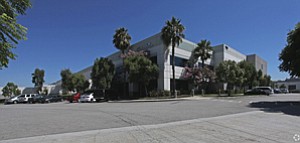 Newmark Grubb Knight Frank has nabbed another power broker.
Brad Feld is leaving Madison Partners to join the brokerage that has lured more than 20 prominent agents to its L.A. offices this year. As vice chairman for Southern California, Feld will aim to build Newmark's landlord and tenant representation practice.
Feld worked at Cushman & Wakefield for more than 15 years before moving to Madison in 2006, a time when clients sought boutique firms for hyperlocal services.
Today, however, landlords and tenants are looking for the sophisticated research and geographic scale provided by larger companies, according to Feld.
"I felt strongly that I needed a national and international platform," he said.
Also making the move is Steven Salas, who joins Feld in departing Madison and will become an executive managing director at Newmark.
Newmark's regional managing director, Greg May, said more hiring was in the works, but could take time.
"It's not about filling a desk. It's about bringing on great talent and successful people," May said.
The hiring wave began in January when capital markets broker Kevin Shannon left CBRE with a team of 14 people. Another capital markets broker, David Milestone from Eastdil Secured, joined him in April. Brokers Will Adams and Norman Lee from CBRE signed on in March. Other hires came on board within the past few weeks, including John McMillan and Jeff Sanita from Cushman & Wakefield and Craig Kish from Cresa.
Newmark began its hiring spree after it was acquired by BGC Partners Inc. in 2012, but Shannon's hiring in January marked a major turning point in helping recruit others.
"If you hire game-changers, everybody wants to play," May said.
The latest moves were first reported by the Real Deal.
Design on New Home
A good industrial space is hard to find – at least for companies that want to stay local.
When Ardmore Home Design outgrew its three Baldwin Park warehouses, it spent six months trying to purchase one large space in the same San Gabriel Valley submarket, close to the principals' homes in Pasadena. But few Class A properties were on the market, said the company's broker, Ty Newland, a director with Cushman & Wakefield. Instead, Ardmore signed a seven-year lease for a 128,810-square-foot property in City of Industry.
"Given the lack of spec construction taking place and high pricing today, they decided leasing would be the better option," Newland said.
The San Gabriel Valley has a 0.6 percent vacancy rate for industrial space, according to second-quarter data from Jones Lang LaSalle.
Prev Next
For reprint and licensing requests for this article, CLICK HERE.