Palms Office Sells for $68 Million
Thursday, September 8, 2016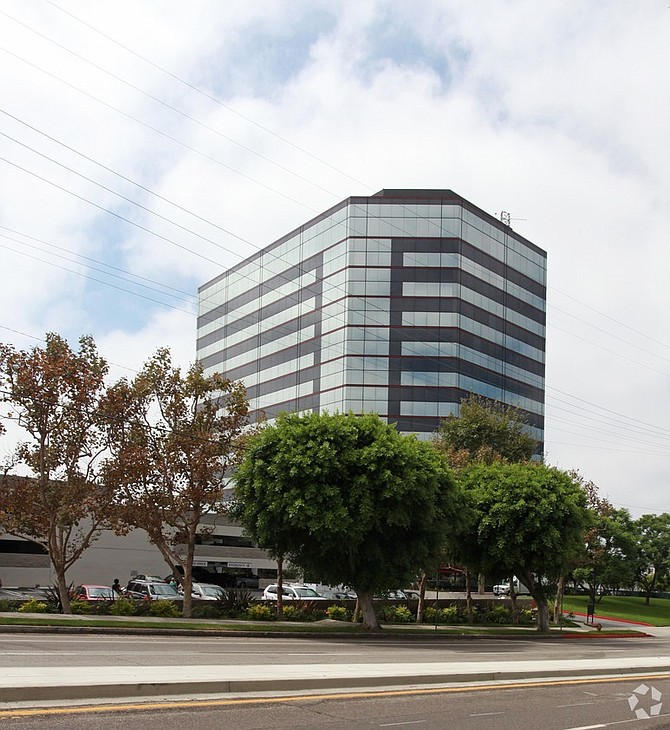 The Sepulveda Center, a shiny blue tower in Palms emblazoned with the TrueCar Inc. logo, has sold to San Francisco-based real estate investment firm Swig Co.
Seller KBS Realty Advisors, based in Newport Beach, said the 12-story building was purchased for $68.2 million, translating to nearly $380 a square foot.
The purchase was meant to help Swig boost its portfolio in Los Angeles, where it owns five properties, said Tomas Schoenberg, Swig's executive vice president of investments.
"L.A. has myriad drivers," he said. "We like that diversity, whereas San Francisco is so heavily reliant on tech and software."
The sale came after Swig sold a data and telecommunications center in San Francisco and wanted to transfer the equity. Schoenberg said Swig honed in on the 12-story Sepulveda Center because it is 85 percent leased and well situated near the juncture of the 405 and 10 freeways.
"We talked to the tenants, and to a single tenant they all mentioned the location," Schoenberg said. "It allows them to draw employees and talent from a broader geography."
Swig may do light upgrades on common areas for the 180,000 square foot site, where the biggest tenants are marketing firm Patriot Communications and software company ISBX Corp.
Schoenberg said Swig is on the lookout for other L.A. properties, particularly under-maintained sites that it can acquire in partnership with international investors.
"We very much like the L.A. market," he said. "We're really trying to follow the ripples of economic expansion that come out of the power hubs of Playa Vista, Santa Monica, and Hollywood."
HFF's Andrew Harper, Ryan Gallagher, Michael Leggett, and Tim Geiman represented KBS, while Farella Braun + Martel's Tony Ratner and Quinn Arntsen represented Swig.
Real estate reporter Daina Beth Solomon can be reached at dsolomon@labusinessjournal.com. Follow @dainabethcita on Twitter for the latest in L.A. real estate news.
For reprint and licensing requests for this article, CLICK HERE.