Social Media Pet Project Goes to Dogs
HelloSociety to enlist four-legged influencers for brand marketing.
Friday, September 2, 2016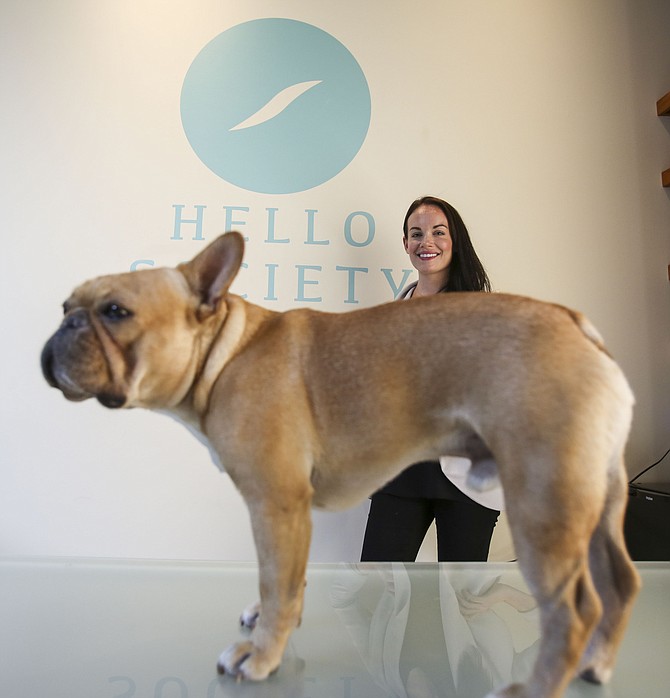 HelloSociety wants to help your pet prepare for its close-up – provided Fluffy or Spot has the requisite number of followers on social media, of course.
Science Inc.-backed HelloSociety, a Santa Monica social media marketing agency purchased in March by New York Times Co. for an undisclosed amount, boasts a roster of 1,500 human social media influencers that it connects with brands who pay them to sponsor products on Instagram, Pinterest, Vine, YouTube, and other social media channels.
Now the company is vying to work with the internet's biggest animal stars through its WagSociety division, which launched last month.
"I'd love to see it account for half our business by the end of 2017," said Kyla Brennan, HelloSociety's founder and chief executive. "I think once brands see the kind of engagement that animals get, how effective it is, it could easily be 30 to 50 percent."
The company generated $9 million in revenue last year, according to Brennan, who said she had been considering working with the creators of pet accounts before the company's acquisition.
WagSociety has already signed a group of pets, including Esther the Wonder Pig, whose co-owners wrote a New York Times best-seller about her and who has more than 243,000 Instagram followers, and Coby the Cat, a white feline with blue eyes and 706,000 Instagram followers.
On the advertising side, WagSociety has also reached agreements with two movie studios, though Brennan did not disclose which ones.
"People tend to engage more with an animal than with people or a brand," said Brennan, who has a French bulldog of her own named Kevin. "People don't have anything negative to say to a pug."
– Caroline Anderson
For reprint and licensing requests for this article, CLICK HERE.