Car Exec Still Plugs Electric
Friday, October 28, 2016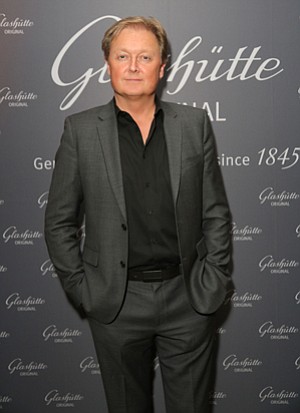 Henrik Fisker is not the only entrepreneur trying to make an electric car, but he might be the only one trying to do it without a battery.
The founder of now - defunct Fisker Automotive is aiming for a comeback thanks to a novel piece of technology invented at UCLA that could upturn the electric car market – if it works. Known as a "superbattery," the device is essentially a hybrid supercapacitor and battery.
While the technology promises to charge an automobile faster and last longer than a conventional lithium ion battery, all while contained in smaller hardware, the legendary car designer is re-entering a hypercompetitive electric-car industry against established rivals such as Tesla Motors Inc., General Motors Co., and Nissan Motor Co. Ltd. three years after his first company went under.
At a minimum, electric-car startups have to raise hundreds of millions of dollars to survive the long slog to profitability, said David Whiston, an analyst with Morningstar Inc. Tesla, founded by Elon Musk, said last week that it had turned its first quarterly profit since 2013.
Fisker said he has received financial backing for his new venture, Century City's Fisker Inc., but declined to disclose who his investors are and how much money he's received.
"You better hope there are private investors lining up to give you money," said Whiston. "It's tricky to stay solvent while you are building the product, expanding the manufacturing capacity, doing the marketing, distribution, and service for the vehicle. There's just a lot of overhead over time. And you need a lot of volume to scale that."
Several electric-car manufacturers in Southern California, Fisker Automotive among them, have struggled to bring cars to market and profits to shareholders.
Coda Automotive raised more than $200 million to make and sell a compact electric sedan, but ultimately sold fewer than 100 vehicles. It declared bankruptcy in 2013. Even headline-grabbing Faraday Future of Gardena, backed by Chinese billionaire Yueting Jia, has reportedly missed a $21 million payment that was due in September to Aecom Technology Corp., which is building the carmaker's $1 billion factory in Las Vegas. Faraday is also reportedly behind in its repayment of a $75 million performance bond given to the company by Nevada.
Fisker, however, remains undeterred. His ultimate goal is to mass produce a luxury electric car that's cheaper than any on the market, such as the upcoming Tesla Model 3 Sedan, which is aiming for a $35,000 price point. But Fisker said the first aim of his company is to release a luxury vehicle showcasing the superbattery technology with a range of more than 400 miles priced in the neighborhood of Tesla's $66,000 Model S. The first car, he added, will likely be produced at VLF Automotive of Auburn Hills, Mich., a high-performance sports car maker co-founded by Fisker.
Prev Next
For reprint and licensing requests for this article, CLICK HERE.