Lawsuit Flares Up Over $122 Million Sale of Bijan Store
Monday, October 24, 2016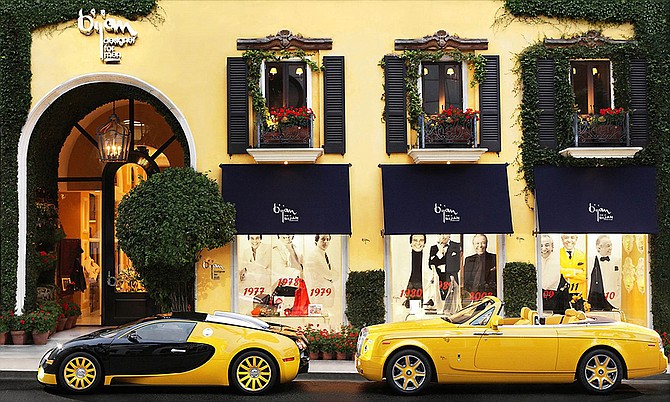 A pair of Los Angeles-based businessmen who said they helped arrange the $122 million sale of the Bijan store on Rodeo Drive in July are suing two fashion companies connected to the deal, claiming to be owed a finder's fee.
The ritzy shop sold for $19,405 a square foot, a California retail record, to LVMH Moet Hennessy Louis Vuitton Inc. after Bijan flipped its contract to purchase the property.
The complaint, filed July 7 in Los Angeles Superior Court, alleges that Andrew Cohen and Vincent Bouvier brought LVMH into the deal and negotiated with Bijan chairman Dar Mahboubi to take 1 percent of the final sales price. It also contends that, although the agreement was not recorded in writing, "Mr. Cohen reasonably relied on Mr. Mahboubi's promises."
Related Link: Record Sale Could Cost House of Bijan Home
A case conference is set for Tuesday in which the judge is expected to set a trial date.
Cohen and Bouvier's attorney declined to comment. Attorneys for Bijan and LVMH did not respond to a request for comment.
For reprint and licensing requests for this article, CLICK HERE.