Herbalife CEO Michael Johnson to Step Down After 13 Years
Wednesday, November 2, 2016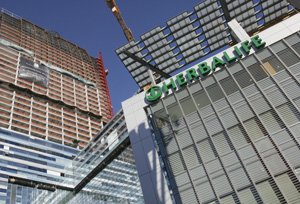 Herbalife Ltd. Chief Executive Michael Johnson will step down next May, and be replaced by Chief Operating Officer Richard Goudis.
While Johnson will no longer serve as chief executive, he will take on new role as executive chairman for the global company.
Before serving as the nutrition company's chief operating officer, Goudis also was chief financial officer for six years. Under his guidance, the company grew its employee base as well as expanded globally.

"The board and I have full confidence in his ability to lead Herbalife Nutrition well into the future and ensure the Company's momentum continues," Johnson said in a press release on Tuesday.
On top of the chief executive role, the current chief operation officer will take on the role of defending the company against American hedge fund manager Bill Ackman's allegations that the firm was operating a pyramid scheme.
Johnson and Ackman have had public disagreements on the company's business policy since December 2012 when Ackman first published a report criticizing Herbalife's business model. Ackman's public accusations led the Federal Trade Commission to launch a two year investigation into the company's business model.

In July, Herbalife agreed to change its business practices after settling with the Federal Trade Commission for $200 million.
For reprint and licensing requests for this article, CLICK HERE.