Imax Launching Virtual Reality Arcades and Camera
Friday, May 20, 2016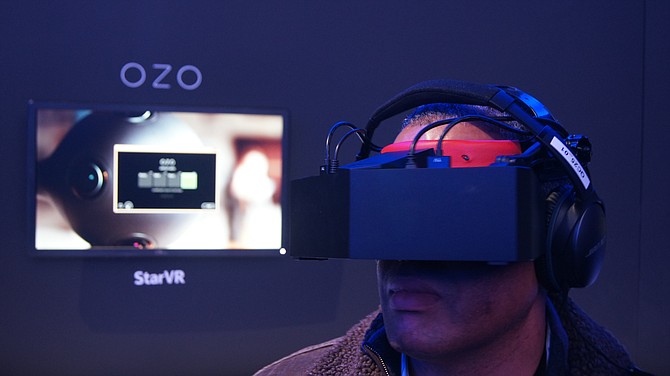 Imax Corp. has announced it will launch six virtual reality arcades in locations such as multiplexes and malls.
The virtual reality arcades will be developed in partnership with virtual reality production and headset company Starbreeze of Stockholm. The first arcade will be at an undetermined location in Los Angeles, with other U.S. and international locations to follow.
Playa Vista's Imax also announced late Thursday that it would develop a virtual reality camera in partnership with Google.
"VR is an area that holds tremendous promise and is a natural progression for Imax given our established worldwide brand presence, our immersive entertainment technology know-how, and strong industry relationships with filmmakers, studios, and exhibitors," Richard Gelfond, Imax's chief executive, said in a statement.
Starbreeze's library of virtual reality entertainment and games, as well as content created on the Imax Google VR camera, will be made available to consumers in the arcades. Imax said it is also looking to establish virtual reality production partnerships through its existing filmmaker and studio relationships.
For reprint and licensing requests for this article, CLICK HERE.