Activision to Broadcast E-sports on Facebook Live
Thursday, May 12, 2016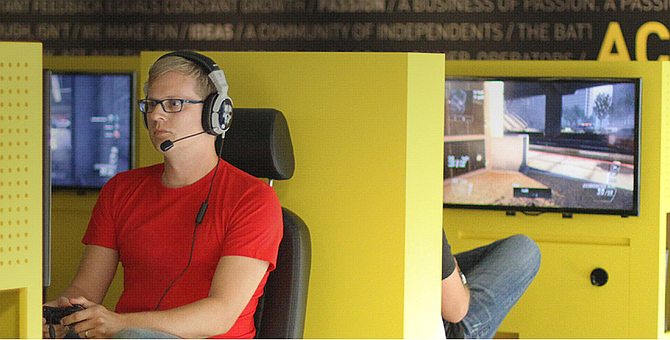 As part of its bid to become the ESPN of e-sports, Activision Blizzard Inc. announced Thursday that it would broadcast e-sports tournaments on Facebook Live.
The Santa Monica company's e-sports broadcasts will feature up-to-the-minute match highlights, interviews, and news segments, the company said. The firm sees e-sports broadcasts as a large potential advertising sales opportunity.
"The size of our digital network, coupled with our insights into this audience's viewing habits, put us in a unique position to educate the advertising industry on how to safely target these viewers and reach them on their platform of choice," Activision Senior Vice President Mike Sepso said in a statement.
For its part, Facebook sees e-sports as a potential opportunity to grow its number of video views, and eventually advertising dollars. The social network lags behind platforms YouTube and Twitch when it comes to viewership of e-sports.
"E-sports is an exciting space and continues to be a growing priority for us," Dan Reed, Facebook's head of global sports partnerships, said in a statement. "With over 1.6 billion people on the platform and a growing suite of (video-on-demand) and live streaming products that partners can use to increase engagement, Facebook is uniquely positioned to help e-sports fans connect around exciting moments and great e-sports content."
Activision's e-sports push comes after it purchased videogame league and online broadcaster Major League Gaming for $46 million in January. The company also announced Thursday that it had upgraded the league's broadcast website, MLG.tv, to handle high-definition video streams.
Technology reporter Garrett Reim can be reached at greim@labusinessjournal.com. Follow him on Twitter @garrettreim for the latest in L.A. tech news.
For reprint and licensing requests for this article, CLICK HERE.