Soon-Shiong's NantHealth Files IPO
Monday, May 9, 2016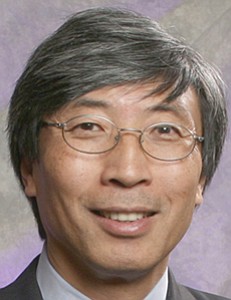 Billionaire Patrick Soon-Shiong's health care IT firm NantHealth has announced that it filed for a $92 million initial public offering late Friday.
Soon-Shiong had shared plans to go public last summer after snaring a $200 million investment from Chicago electronic medical records firm Allscripts Healthcare Solutions Inc., which valued NantHealth at $2 billion. But the Culver City company delayed the initial offering last fall as public markets turned rocky for biotech stocks.
And while NantHealth said in its IPO filing that it estimates the potential global market for its products and services exceeds $50 billion, last year it saw a loss of $72 million on $58.3 million in revenue. The firm also saw a loss of $85 million in 2014 on $34 million in revenue. It has total assets of $412 million, but negative working capital of $10 million as of Dec. 31.
NantHealth plans to list an unspecified number of shares on the Nasdaq under the symbol "NH."
Founded in 2010, the firm seeks to enable better medical treatment by gathering information on a patient's molecular profile and integrating that with other data in a clinical setting to help deliver precision medicine. The idea is to leverage big evidence-based data to tailor treatments to patients in real time while giving providers, payers, and patients a clearer view of care.
The filing further revealed that NantHealth's board includes notable L.A. executives such as public relations firm Sitrick and Co. founder Michael Sitrick and reality TV producer Mark Burnett.
For reprint and licensing requests for this article, CLICK HERE.