Tenants Move In Quickly on El Segundo Project
DEVELOPMENT: Office building benefits from nearby crowded markets.
Monday, May 2, 2016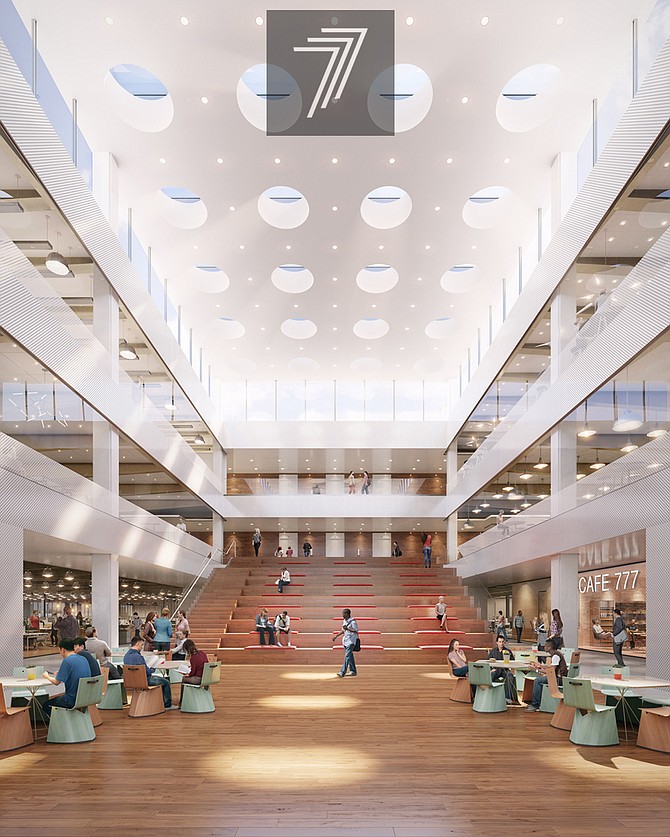 With a year to go until dramatic renovations are complete on an El Segundo office building, the space is already half-leased.
"We have folks that see the renderings, walk through the building, and they just get it," said John Hamilton, co-founder and principal of Belmont-based Embarcadero Capital Partners, about the 309,088-square-foot property at 777 S. Aviation Blvd.
Plus, the site is much more affordable than the neighboring office hot spots of Santa Monica and Playa Vista.
"It's an unusual offering in terms of size and quality of space," said Hamilton, whose firm is planning the transformation in partnership with New York's Westbrook Partners. "We have the views, the height, and the flexibility of the large-space floor plates. The other buildings are smaller footprint buildings, or one-story warehouse buildings. We can have it both ways."
It certainly appealed to the U.S. General Services Administration, which locked in a 154,000-square-foot lease for one of its technology-oriented agencies. Hamilton is looking for tech or media companies to fill the rest of the space.
The renovation designed by the downtown L.A. office of Skidmore Owings & Merrill features a large atrium beneath circular skylights and a 40-foot-wide staircase that doubles as seating for large meetings. Amenities in the three-story glass-and-steel building will include a café, gym, and a bike-sharing program.
Embarcadero and Westbrook bought the site last year for $50 million. They have not disclosed the cost of renovation for the 1968 building, which was designed by L.A. modernist architect Craig Ellwood. It was previously home to Xerox Corp. for 20 years.
Glory Restored
An elegant old lady has gotten all dressed up and is proudly showing off her new look.
The Eleanor, a 41-unit apartment building built in 1927, has been extensively renovated, quickly reaching full tenancy along with the highest rates in MacArthur Park, just west of downtown Los Angeles.
Mid-Wilshire private equity firm Trion Properties spent $4.4 million – including $50,000 a unit – to rehab the building, which it bought from neighboring St. Vincent's Hospital in 2013 for $1.6 million.
"It was essentially a brick shell," said Max Sharkansky, a Trion principal, explaining that the hospital had left the building vacant for five years to avoid citations from the city housing department. "It was uninhabitable, torn to shreds."
Mitch Paskover, another Trion principal, said every aspect of the transformation was challenging, down to the bathtubs – originals from the '20s. Because of their slightly smaller size, they had to be glazed over rather than replaced with modern upgrades. Trion also paid attention to the art deco charm and historic touches throughout the building, such as brick interior walls.
For reprint and licensing requests for this article, CLICK HERE.
Prev Next