Assemblyman Introduces Bill to Improve Port Traffic Congestion
Thursday, June 23, 2016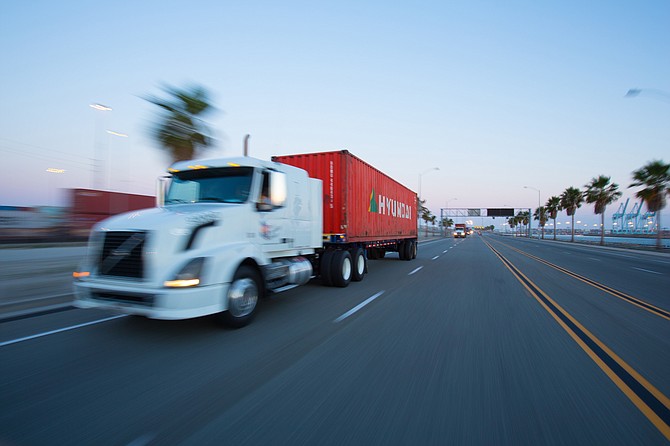 In the latest attempt to combat congestion at the ports of Los Angeles and Long Beach, Assemblyman Patrick O'Donnell (D-Long Beach) introduced a bill to improve the container cargo movement.
The increasing number of containers that arrive on larger ships is putting pressure on the current gate management system, known as PierPass, which causes trucks to wait hours before they can pick up and drop off containers, generating traffic near terminals.
The bill, AB 531, calls for launching a new gate management system in response to "unacceptable" levels of traffic congestion near the ports.
"The program is not modernized to keep up with the cargo movement," said Weston Labar, president of the Harbor Trucking Association. "Originally, there was intent to create PierPass as a traffic mitigation program, but it is becoming increasingly difficult because we have too much cargo."
PierPass, a not-for-profit company, was created 11 years ago by terminal operators to address various issues, including traffic congestion and air pollution.
Under the program, truckers who arrive at the ports before 5 p.m. are required to pay a fee of $69.17 for a 20-foot container and $138.34 for a 40-foot container, while truckers who come after 6 p.m. can enter for no charge.
That leads to congestion as some trucks wait at the gates until the second shift, avoiding paying the entrance fee, according to John Cushing, president of PierPass.
Some say the congestion and high fees might eventually push business to East Coast sites where traffic is more manageable.

"Cargo owners pay thousands dollars for the cargo movement," Labar said. "They might divert cargo to other ports because they don't want to lose money."
For reprint and licensing requests for this article, CLICK HERE.