High School Entrepreneur Quick Study
Student's phone repair venture earns award from Ernst & Young.
Monday, June 20, 2016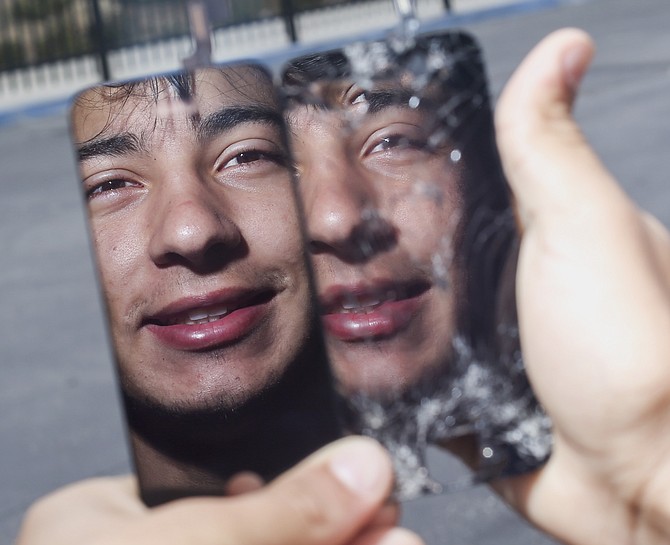 A cracked cellphone screen typically screams disaster. For Downey teenager Matthew Sarreshtehdari, it means business.
The 18-year-old entrepreneur launched a repair service called Rephone four months ago and it's already won him profits – and an award.
"This business is basically reviving broken phones," said Sarreshtehdari, who buys cracked phones from repair shops for $5 to $10 each, fixes them himself and sells them back at a profit to the same stores for between $45 and $90.
He said he is able to beat competition from overseas outfits – many repair shops send broken screens to China for repair – on price alone. Furthermore, Sarreshtehdari is beating the competition at their own game, using the same device he saw being used to fix phones while on vacation in Hong Kong last year.
On returning to the States with the idea to do the same thing here, he raised $10,000 from savings and family to set up Rephone and bought the machinery from Hong Kong.
The business is already in the black. Sarreshtehdari, who developed the business-to-business model with the help of Jeanette Hernandez, his entrepreneurship teacher at Downey High School, said he's turned a profit of $4,500.
"He has an innate drive and commitment to business," said Hernandez. "The idea was simple enough so that he could do it, but valuable enough so that it could be sustainable."
That idea has made him one of the honorees at the Ernst & Young Entrepreneur of the Year Awards, to be held June 21 at the Beverly Hilton Hotel in Beverly Hills.
Sarreshtehdari, who will attend Cerritos College in Norwalk this fall to study international business, plans to keep running Rephone.
"With entrepreneurship, you're making the world simpler while having an impact," he said. "I just have to figure out ways to manage both the business and school."
– Jonathan Ponciano
For reprint and licensing requests for this article, CLICK HERE.