Playa Vista Land Sells for $83M in Auto Park Plan
Friday, June 17, 2016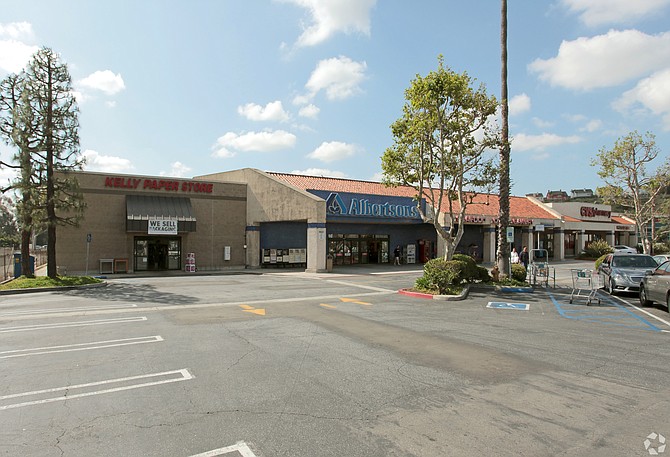 Playa Vista's last mega parcel has sold for $83 million to auto dealer Hooman Nissani who plans to build at least eight dealerships across its nine acres.
Lincoln Property Co. will develop the Hooman Urban Auto Park at the intersection of Centinela Avenue and Jefferson Boulevard with designs by Gensler at a possible cost of $400 million, according to Nissani.
"We believe it's one of the last large parcels left in the L.A. metro area," said Nissani. "We're going to take our time in the next few years and figure out what is the best use for the neighborhood and the residents, and put together something that everyone can be proud of."
Aside from the appeal of a large spread of land, Nissani said he valued the site's visibility from the freeway and access to neighborhoods across the Westside, including the fast-growing tech hub of Playa Vista.
David Binswanger, executive vice president of Lincoln, said his firm would work with Nissani over the next several months to consider residential, hotel, and office possibilities for the site as well.
"We're going to do what's right for the community, and what's right in the market," he said.
The transaction took three years to complete, said Nissani's attorney Roger Howard of Glaser Weil, who teamed with attorney Carolyn Jordan to pull the project through escrow.
"This is one of the most complex transactions I've worked on," said Howard, who has practiced real estate law for 40 years. "It's going to be one of the most exciting developments in the car industry in Southern California."
The process was complicated by potential investors and lenders cycling in and out of planning. In the end, American National Life Insurance Co. made a $64 million loan and Nissani funded the rest. His brother Rayan Nissani is also a partner in the project, which will replace a vacant retail strip with an Albertsons.
Although plans are still in the works, Nissani estimates that the final development will generate $700 million in annual sales with 900 employees on site. The idea is to build high-design, multi-level structures as opposed to traditional dealerships that sprawl flatly across dozens of acres.
"This is very, very new and very unique in L.A.," said Nissani. And while traditional carmakers Honda, Accura, Nissan, and Kia will likely be the first to set up shop, Nissani said he is also reaching out to Tesla and driverless car producers.
"We are definitely dealing with a lot of those companies to see if we can do a joint venture," he said.
The Hooman Automotive Group operates five dealerships across Los Angeles.
Follow Daina Beth Solomon at @dainabethcita for the latest L.A. real estate news.
For reprint and licensing requests for this article, CLICK HERE.