Football Fans' Phones to Call Plays
SPORTS: Fanchise's app may point way to score supporters.
Friday, June 10, 2016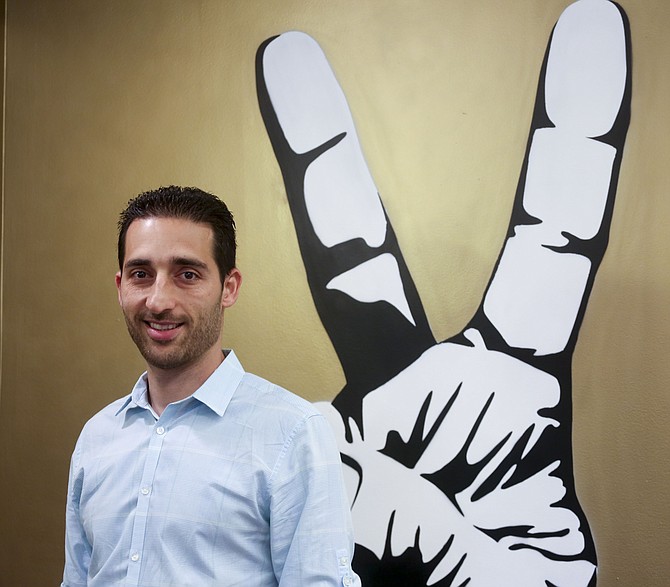 "I learned a ton from that experience," said Farudi.
Among the lessons: "Never get involved with a rock star from the '80s."
Farudi declined to disclose Fanchise's exact seed funding total, but said it was about $200,000 from him, angel investors, and former National Football League players Ahman Green and Al Wilson.
As a further test of the enthusiasm for its model, the startup raised more than $60,000 on crowdfunding platform Indiegogo this month from about 2,200 backers.
Farudi declined to say what the company paid for the franchise.
Proving itself
As engaging as it sounds, there might be limits to how involved crowds should be in a professional sports team, said Andrew Kline, founder and managing director of sports-focused Century City investment bank Park Lane.
"I feel like this will either be revolutionary and change things forever, or these guys are going to crash and burn really bad and people will make fun of them forever," said Kline, an offensive lineman for the then-St. Louis Rams from 2000 to 2003.
Fanchise will have to prove it's more than a gimmick and can put a winning team on the field, he noted.
Farudi is optimistic despite the risks of turning over a pro sports team to a huddle of smartphone-wielding fans sitting in the nose-bleed section.
"Your everyday football fan has a greater knowledge than they ever had before," he said. "I tend to have faith in people and I am having faith in our nonexisting fan base that they want to put a winning team on the field."
The virtual fan base earlier this month voted to call the team the "Salt Lake Screaming Eagles."
Franchise building
Now that it has a name for its team, Fanchise is guiding its online fans through the process of building out the Screaming Eagles' franchise. Some business aspects of running a sports team, such as selling tickets and merchandise, will still be run by Fanchise. The rest will be decided by a fan vote via the app, including picking the general manager next month and players during tryouts this fall.
Looking ahead to the play calling, Fanchise is also building a statistical model in its app to recommend a variety of optimal plays to fans, said Farudi. "There's going to be four choices and it's not going to be (a hail Mary pass) every time."
The IFL has embraced Fanchise's social experiment. The league's 10 owners voted unanimously in November to sell the Salt Lake City expansion team to Fanchise and to allow fans to run it via an app, said Commissioner Mike Allshouse.
For reprint and licensing requests for this article, CLICK HERE.