Scopely Closes Series B as Mobile Games Spur Race for Partnerships
Friday, July 29, 2016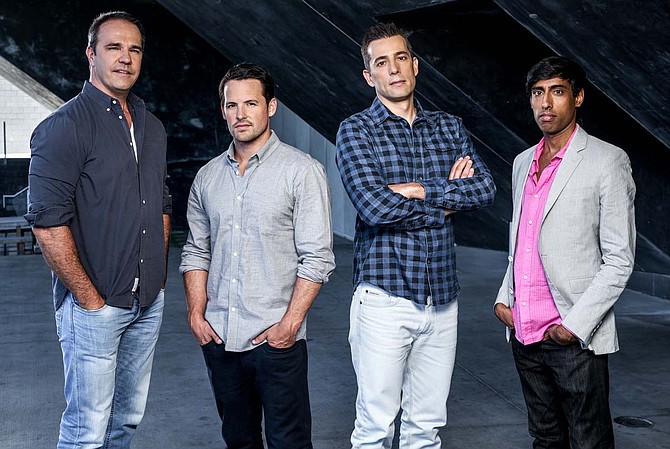 Mobile game producer and distributor Scopely has closed a $55 million Series B funding round, bringing its total equity funding to $99 million.
The Culver City company, which doesn't create its own games but rather helps to monetize and distribute games created by others, said the money would be used for strategic partnerships. Those will include helping Hollywood studios and other entertainment companies leverage intellectual property for mobile games.
The round was led by Greycroft Partners, a downtown venture capital firm that invests in mobile and internet companies.
"We have a differentiated, scalable model in the games industry that can create durable long-term revenue streams across multiple genres," said Walter Driver, chief executive and co-founder of Scopely, in a statement. "Scopely's growth has been driven by our focus on publishing and monetizing products which we can do systematically and sustainably. With Greycroft and our other world class investors, we have the capital and strategic guidance to take our model and leverage it across an even more diverse catalog and audience."
Scopely was founded in 2011 and ranked the second-fastest growing tech company in North America in Deloitte's 2015 Technology Fast 500 with a fiscal year revenue growth of almost 20,000 percent over the three prior years.
Greycroft was among the investors that provided $8.5 million in seed money to the company a few years ago.
"Scopely is at the forefront of the consumer transition from a world of linear entertainment to a world of interactive entertainment," said Mark Terbeek, a partner at Greycroft, in a statement. "We've been tracking the company closely for years since our initial seed investment and have been incredibly impressed with the executive team's ability to realize their vision and create more believers every step of the way."
Driver, who previously founded social gaming app developer O Negative Media, founded Scopely with Eytan Elbaz, chief strategy officer; Ankur Bulsara, chief technology officer; and Eric Futoran. They are joined on the executive team by Javier Ferreira, chief operating officer, and Tim O'Brien, chief revenue officer.
Global digital games research firm Newzoo, based in Amsterdam, estimated that mobile games will generate $37 billion worldwide this year. Although Scopely didn't reveal its revenue, it said that it has grown more than 500 percent over the past 18 months.
For reprint and licensing requests for this article, CLICK HERE.