Silicon Beach Report July 12: Hyperloop One, Its Chairman Sued by Co-Founder
Tuesday, July 12, 2016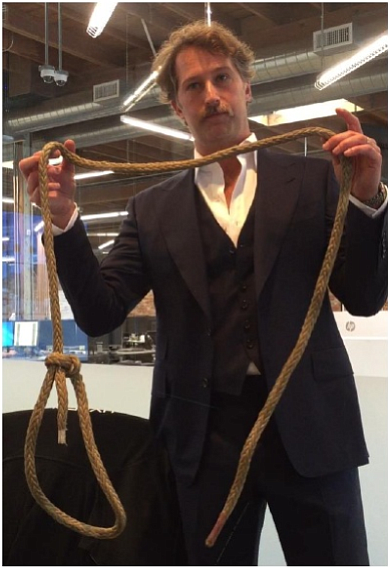 Hyperloop One and its chairman sued by co-founder, Virgin Galactic to restart spaceship testing, Disney Accelerator names 2016 class, and more.
Hyperloop and Top Investor Sued by Co-Founder
Hyperloop One co-founder and former chief technology officer Brogan BamBrogan sued the next-gen transportation company and its executive membership alleging his ouster in June came after a "hangman's noose" was left on his desk by the company's general counsel, reports the L.A. Business Journal. The lawsuit claims the threat came after BamBrogan was critical of Hyperloop One board chair Shervin Pishevar's management of the company, which the filings says was tantamount to a breach of fiduciary duty.
Virgin Galactic to Restart Spaceship Testing
Virgin Galactic will start flight testing of its replacement commercial spacecraft next month, two years after one of its craft fatally crashed in the Mojave Desert, reports Bloomberg. The company is due to complete ground tests in August and then move to testing the vessel, named Unity, in the skies while attached to the mothership.
Jacobs Wins $40M Parachute Contract for Orion Space Capsule
Jacobs Engineering Group Inc. of Pasadena has won a $40.3 million to perform manned flight qualification testing on the parachute system for the Orion space capsule, which is being developed for human deep space exploration, according to a press release. Jacobs' role also includes the production, delivery and installation of the flight parachutes for the first Orion Exploration Mission, a mission to circumnavigate the moon and return to Earth.
Disney Accelerator Names 2016 Class
The Disney Accelerator has named nine companies to its 2016 class, reports TechCrunch. Companies taking part in the new class include Ader, a marketplace connecting brands with eSports and gaming influencers, Atom Tickets, a mobile movie ticketing app, and Hanson Robotics, a creator of human-like robots with facial expressions.
Snapchat's Ad Sales Follows Facebook's Strategy
Snapchat appears to be following Facebook's strategy for building an ad sales team, reports DigiDay. The company's ad sales team is built around verticals, not organized by region, with a focus on industries like auto, Hollywood, and telecom. The app also early on added an application programming interface for marketing developers to help grow the business.
For reprint and licensing requests for this article, CLICK HERE.