Equity Firm Pulls Off Sweet $725 Million Deal for Maker of Twinkies
Friday, July 8, 2016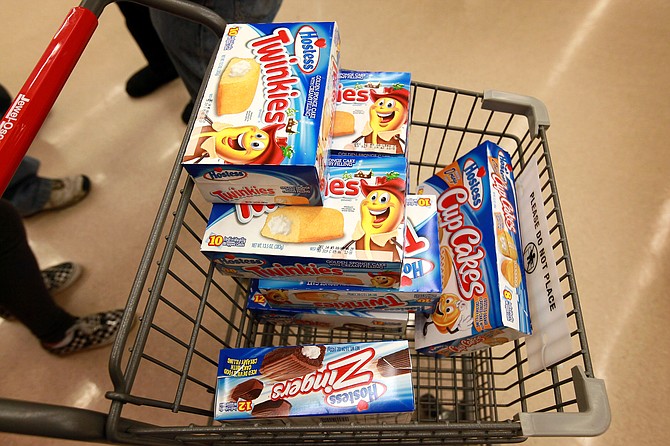 Is Gores Group developing a sweet tooth?
The deal announced last week in which a blank-check company formed by Gores last year would buy a controlling stake in Hostess Brands is a marked departure for the Beverly Hills private equity firm.
Gores Group, headed by Alec Gores, has holdings in dozens of companies in an array of industries, from building materials and construction services to health care. It owned Stock Building Supply, which it bought in 2009 and took public in 2013, and immunotherapy firm Therakos, which it sold for $1.33 billion last year.
But prior to the Hostess deal, it had invested in just one food company, the U.K.'s Hovis Bakery, which it bought in 2014. Hovis's line is limited to breads; Hostess to sugary Twinkies, Ho Hos, and Ding Dongs.
Kenneth Shea, a Bloomberg analyst in Princeton, N.J., said that Gores had picked an opportune time to buy because commodity prices are low, increasing margins.
"Now that they have the margins under control, it's a much more profitable company than it used to be," he said.
Hostess had revenue of $650 million for the 12 months ended May 31 and is projected to post earnings before interest, taxes, depreciation, and amortization of $220 million this year.
However, Shea cautioned that Hostess' snack food niche is a slow growth industry, with the U.S. baked goods industry growing by just 1 percent year over year.
Gores Holdings, the blank-check company that raised $375 million in a public offering last year with the intention of making an acquisition of this nature, will apply those proceeds to the purchase. Gores raised another $350 million to complete the deal. The deal was struck with Hostess co-owners Metropoulos & Co., known for turning around Pabst Brewing Co., and Apollo Global Management, a New York-based international investment manager. Metropoulos and Apollo, which bought the bakery out of bankruptcy in 2012, will hold a combined stake of 42 percent in Gores Holdings, which will be renamed Hostess Brands.
Now that Hostess has rebounded from bankruptcy, it might have to invest in extensions such as healthier snacks to pace growth, according to Bloomberg's Shea and a Gores spokeswoman.
However, Darren Seifer, a food and beverage analyst at Port Washington, N.Y., research firm NPD Group, said that although people are cutting sugar and artificial ingredients from their diets, NPD predicts that the sweet baked goods industry will grow as baby boomers age.
"I don't think they're ever going to go away," said Seifer. "I just think the role sweet foods play in our lives is going through a change."
Bob Goldin, vice chairman at Chicago food industry research firm Technomic Inc., said he didn't expect astronomical growth but that the deal would allow the companies to pay off debt.
"I'm not going to put them on a hypergrowth trajectory," he said.
The deal is expected to close in the third quarter.
For reprint and licensing requests for this article, CLICK HERE.