Lobby Issues In Hotel Vote
POLITICS: Campaign raised questions of foreign influence.
Friday, December 30, 2016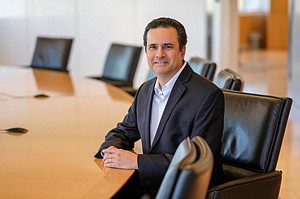 When Dalian Wanda Group was accused of illegally funneling foreign money into a campaign against a Beverly Hills hotel measure on the November ballot, it crystalized for many the growing influence of Chinese interests in local and national American politics.
Though the allegations against the Beijing company, chaired by Chinese billionaire Wang Jianlin, never progressed to an official investigation, they nonetheless garnered international attention amid a presidential campaign full of rhetoric about China's relationship with the United States.
Adding to the controversy is Dalian Wanda's broad push into Southern California and Hollywood highlighted by the company's purchase of Legendary Entertainment and its pending acquisition of Dick Clark Productions.
Allegations of Russian government hacking that might have influenced the U.S. presidential campaign have also stirred concerns about foreign influence in politics.
"There's going to be increased concern in the years ahead about all kinds of international influence on the American political system, including but not limited to the Chinese," said John Pitney, professor of politics at Claremont McKenna College.
While Chinese companies use many of the same tools as U.S. businesses to get their investments and projects approved, including consultants who work behind the scenes, foreign entities are prohibited from contributing directly to U.S. political campaigns.
Their U.S. subsidiaries don't face the same rules, but in the current climate, Chinese companies are learning they have to take special care when bringing their business interests to American soil.
Ballot fight
On some of the priciest soil in the country, Dalian Wanda sought – and recently won – approval from the Beverly Hills City Council for a $1 billion hotel and condo project at 9900 Wilshire Blvd. The project, known as One Beverly Hills, includes a 134-room luxury boutique hotel and a 193-unit condo tower.
Right next door on the Beverly Hilton Hotel property, owner Beny Alagem proposed building a 26-story hotel-condo tower bearing the Waldorf Astoria brand, asking voters to approve the project with Measure HH.
Beverly Hills voters ultimately rejected the development plan 56 percent to 44 percent. Alagem will now try to move forward with an earlier plan for separate hotel and condo towers.
Before the issue was decided, however, project supporters claimed Dalian Wanda had illegally inserted itself into the campaign.
In September, the Unite HERE Local 11 hotel workers union and election law attorney Gary Scott Winuk filed complaints with the Federal Election Commission and the California Fair Political Practices Commission alleging that the company directed Chicago subsidiary Lakeshore East Parcel to contribute at least $50,000 to a campaign committee opposing HH. If true, that would violate federal election law.
Prev Next
For reprint and licensing requests for this article, CLICK HERE.